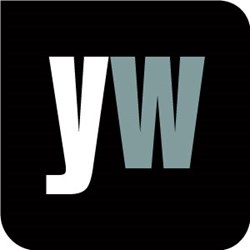 London, UK (PRWEB UK) 12 December 2013
On November 1st, The Calgary Sun appealed to readers to give money to a dying single mother suffering from fibromyalgia and systemic lupus. According to the article, "Single mom suffering systemic lupus and fibromyalgia looking for help from Calgarians through Sun's Adopt-a-Family programme," those who donate through the Adopt-A-Family programme can help to make sure the mother and son don't have to worry about the expenses of the holiday season on top of her health worries. The programme costs about $200 per member of the family and gives them each a food hamper, an item of clothing and a gift. (http://www.calgarysun.com/2013/11/01/single-mom-suffering-systemic-lupus-and-fibromyalgia-looking-for-help-from-calgarians-through-suns-adopt-a-family-program)
This inspired Yourwellness Magazine to take a closer look at fibromyalgia, and the symptoms that come with the painful condition. Yourwellness Magazine noted, 'Fibromyalgia affects your wellbeing with widespread, unexplained pain in your muscles and joints and although the symptoms are often triggered by emotional stress, an illness or a physical trauma, the causes of this health concern are not well understood. As it stands, wellness experts believe that your brain and nerves misinterpret or overreact to normal pain signals – possibly due to an imbalance in your body's neurotransmitter chemicals – and this is what causes your symptoms. Still, there's more to fibromyalgia than just pain; there are several debilitating symptoms surrounding the condition.' (http://www.yourwellness.com/2013/11/pain-fatigue-and-anxiety-could-you-have-fibromyalgia/#sthash.LGGAa2GZ.dpuf)
Yourwellness Magazine outlined the five symptoms of fibromyalgia:
1. Pain. This may be a burning, shooting or throbbing pain, and is often accompanied by numbness or tingling in the limbs. This may become worse in the mornings and evenings or after exercise.
2. Tender Points. Specific points on the body only require a small amount of pressure in order to become painful.
3. Fatigue. Also known as fibro fog, extreme feelings of tiredness or exhaustion are common in fibromyalgia.
4. Sleep Disturbances. Restless leg syndrome, sleep apnoea and waking up throughout the night due to pain can cause difficulty in getting to sleep, staying asleep, or reaching a deep and truly beneficial stage of sleep.
5. Psychological Symptoms. Conditions such as depression, anxiety and post-traumatic stress disorder (PTSD) can be caused due to abnormal levels of certain neurotransmitter chemicals in the brain.
To find out more, visit the gateway to living well at http://www.yourwellness.com.