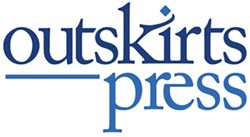 Outskirts Press, the fastest-growing full-service self-publishing and book marketing company today announced its top ten titles for October.
Denver, CO (PRWEB) November 26, 2013
Alphabetically, its ten best performing self-published books for October were:

Christology and the Council of Chalcedon by Fr. Shenouda M. Ishak
Daily We Seek You by Jane McConnell, O.S.F.
Dude...You May Now Kiss The Bride by Sundiata Seitu
Our American Journey by Daniel Blegen
Padre of the Burma Road by Father Christopher Sullivan
Reflections of Christ by Tritia Miller- Edwards
Snippets of a Christian Nana by Sue Desautels
Stalking Nirvana by Rev. Duncan Sings-Alone, Sensei
Toto's Reflections by Kevin Fickenscher
You Are Better Than Your Best by Lionel L. Nowell III
All these books, and other Outskirts Press titles, are available from all major online retailers like Amazon, Barnes & Noble, Powells, Books A Million, and others, plus conveniently from the Outskirts Press Direct bookstore at http://outskirtspress.com/bookstore for discounts ranging from 10%-55%.
About Outskirts Press, Inc.
Outskirts Press offers high-quality, full-service self-publishing and book marketing services for writers and professionals who are seeking a cost-effective, fast, and flexible way to publish and distribute their books worldwide while retaining 100% of their rights, 100% of their profits, and 100% of the creative control. http://www.outskirtspress.com.