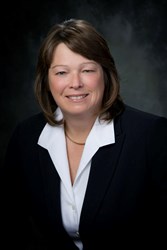 Gina has really taken a leadership role in driving GlobaFone's success
Portsmouth, NH (PRWEB) December 02, 2013
GlobaFone, a leading multi-carrier satellite phone service provider has announced the promotion of Gina Aspinwall to General Manager. Aspinwall served as a contractor in 2010 and has been serving as the company's Financial Officer since January of 2011.
"This move will add several seamless processes as I will now see the entire operation," said Aspinwall. "GlobaFone has a great value proposition and being given full responsibility means working on more integrated aspects of the business to better serve our clients."
"Gina has really grown into the General Manager position," said Lou Altman, GlobaFone CEO. "She has taken on great leadership in driving GlobaFone's success."
Emergency managers rely on satellite communications during and after disaster such as blizzards, ice storms, hurricanes and man-made events. In addition, thousands of government and businesses clientsuse SatCom for day-to-day communications in remote areas where there is no other option.
ABOUT GLOBAFONE:
GlobaFone of Portsmouth, NH is an award-winning, leading service provider of satellite voice and data solutions to Federal, State and Local Governments, and corporate clients. GlobaFone solutions include five brands of satellite communications – Iridium, Inmarsat, Globalstar, Thuraya and VSAT. GlobaFone also provides cellular service for rent or lease with coverage across the planet.
###