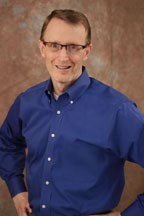 'The Federal Reserve is failing and investors' collective trust is diminishing quickly,' says Jeff Voudrie, a financial planner in Tennessee
Johnson City, TN (PRWEB) November 27, 2013
"The Federal Reserve is in uncharted territory," pointed out investments management advisor Jeff Voudrie, president of Common Sense Advisors. "It needs to portray that it knows what it is doing to instill market confidence in its ability to restore growth to our economy and get people back to work, but the problem is that it is failing and investors' collective trust is diminishing quickly," the financial planner in Tennessee added.
Bernanke indicated in his most recent address that "disappointing" job numbers in October, meant the Fed would not slow down its stimulus, including its continued purchase of Treasuries and mortgage-backed securities.
Voudrie and other financial analysts have been unimpressed with the both the strategy and the communication of it. "Surely the most powerful man in the world could hire a communications strategist so that the messages sent to the market are clear and consistent," he said. "To date, the communication has been anything but. It gives the appearance that they don't know what they are doing," he added.
Such questions about leadership and the direction of the Fed's strategy should give all investors pause, especially the average retiree trying to set up his/her golden years with sound investments. "I hate to say it, but the 1% IS continuing to get richer while the wealth of retirees and working Americans is getting eroded by inflation and taxes," Voudrie observed.
His application points for the retiree that simply needs sound financial advice?
1. Beware of who you trust. Don't believe all the hype and recognize that the risk to your financial future increases on a daily basis.
2. Don't be lulled into the belief that the stock market can continue to go up like his has this past year without a major pullback.
3. Ask: How are you going to protect the profits you've gained this year? How will you protect your portfolio when this bubbles pops?
Those who are retired or looking to retire must recognize that they must take a more active role in their retirement investments is they want to have any hope of a successful retirement.
A financial services industry veteran with 20 years' experience, Jeff Voudrie is a new breed of private money manager. Using sophisticated electronic monitoring and software, combined with his 20 years' experience as a money manager, Jeff works with you to create a personal investments management portfolio that reflects your lifestyle goals and risk tolerance. He specializes in stable growth and prudent profits while applying a robust, patented risk management processes. When you work with Jeff, you have the security of knowing that your life savings is getting the attention it deserves.
Jeff Voudrie, a financial planner in Johnson City, TN has been interviewed by The Wall Street Journal, CBS MarketWatch, The London Financial Times and the Christian Science Monitor. He is a former syndicated newspaper columnist and the author of two ground-breaking books: How Successful Investors Tripled the Return of the S&P 500 and Why Variable Annuities Don't Work the Way You Think They Work. He accepts a limited number of new clients in his personal investments management practice. He and his wife Julie live with their seven children in Johnson City, TN. He is heavily involved in his local church and has done missionary work in Hungary and Cambodia.
Contact Information:
Common Sense Advisors
105 Keeview Court
Johnson City, TN 37615
877-827-1463
Jeff(at)CommonSenseAdvisors(dot)com