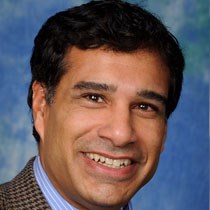 Altamonte Springs, FL (PRWEB) December 05, 2013
BioPlus Specialty Pharmacy (BioPlus) announces the promotion of Murali Sastry to the newly created position of Vice President of Managed Care. In this position, Sastry will be responsible for providing key leadership in building and maintaining managed care relationships for one of the nation's leading specialty pharmacies. Sastry has been with BioPlus since 2010, with his previous role serving as Director of Payer Contracting.
"Over the past four years that Murali has been with BioPlus, he has proven what a valuable resource he is not only to our executive team but also to our payer partners," says Dr. Stephen Vogt, CEO and President of BioPlus. "He has used deep industry relationships to forge important strategic priorities such as our RxStewardSM program that addresses managed care market challenges." The RxSteward program is designed to reduce unnecessary drug utilization while maintaining excellent clinical outcomes.
Sastry brings 20 years of healthcare experience to his current job; he previously worked for a number of healthcare companies including UnitedHealthcare and Express Scripts. In addition, he served as a Lieutenant in the United States (U.S.) Navy and is currently a Lieutenant in the Coast Guard Reserves. Sastry earned his Master of Business Administration degree from Northeastern University and studied economics at St. Anselm College in New Hampshire.
"Murali passionately believes in what we are doing at BioPlus, providing our high-touch services and products quickly to help patients to positive outcomes as soon as possible. By taking this mission, his team has developed close relations with some of the most prominent pharmacy benefit management (PBM) and Health Plans in the U.S.," shares Russell Gay, Chief Strategic Officer at BioPlus.
About BioPlus Specialty Pharmacy
BioPlus is a pharmacist-owned, national specialty pharmacy providing high-touch services and specialty pharmaceuticals for bleeding disorders, cancer, hepatitis C, immune deficiencies, neuromuscular disorders, and other complex, chronic conditions. BioPlus is licensed in all 50 states and accredited by URAC, VIPPS, and Accreditation Commission for Health Care (ACHC). BioPlus is one of the nation's largest independent specialty pharmacies; patients can contact the pharmacy toll free at 1-866-514-8082.
For information: http://www.bioplusrx.com or
Contact: info(at)bioplusrx(dot)com
Phone: 1-888-292-0744
###