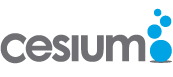 Montreal, QC (PRWEB) November 27, 2013
Cesium is proud to offer a wide spectrum of products from portable power heavyweight MiPow. MiPow, an authorized manufacturing licensee of Apple, has proven itself to be a worldwide leader in portable power and batteries solutions for Apple products and other leading smartphones, tablets, and other USB powered devices. Cesium's website features 15 exciting products from MiPow ranging from convenient computer connected chargers to high-power portable batteries.
MiPow products are currently available online and in-stores through many leading retailers. MiPow products can readily be found online through BestBuy.ca, TheSource.ca, Staples.ca, WalMart.ca and Futureshop.ca. Rogers and Telus will also be offering MiPow products to their customers in stores later this year.
MiPow was founded in 2010 and was conceived to be a leader in power supplies. MiPow is highly acclaimed worldwide for their unique designs and innovative solutions for both personal and business needs. MiPow is an official licensee of Apple but create products that are versatile enough to work with products across the spectrum of consumer electronics. MiPow has been recognized internationally for their work, receiving a variety of prestigious awards including the European Red-Dot Design Award, International Forum IF Design Awards, and Macworld "Best" Awards.
Cesium currently supplies the latest OEM Wireless and CE Products to a network of over 2000 distribution points across North America. Cesium handles customers of all sizes, from nationwide carriers, retailers and indirect dealers. Cesium works with brands such as Samsung, LG, Otterbox, Plantronics and Sony to supply clients with leading products for the latest devices.