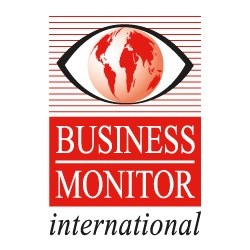 Business Monitor believes comparatively high taxation of the telecoms sector may hinder operators' ability to invest in network upgrades and ultimately harm the telecoms sector and the wider economy.
(PRWEB UK) 27 November 2013
Business Monitor has just released its latest analysis on Sub-Saharan Africa Telecoms Investment Opportunities in their new whitepaper 'Sub-Saharan Investment Opportunities in Telecommunications: Risk/Reward Analysis'. The whitepaper includes Business Monitor's country comparative risks and rewards ratings tables for the telecoms industry in each country, as well as specific analysis on three countries of interest within the region - Nigeria, Kenya and South Africa - including key data and the latest trends and developments.
A snapshot of the whitepaper:
After a wave of regulatory penalties, including fines and a ban on promotions, Nigeria's mobile operators have announced plans to expand and upgrade their networks to cope with strong subscriptions growth and increasing data usage. Business Monitor expects this trend to continue over the medium term as the market is forecast to add around 45mn new subscribers in the five years to 2017. Meanwhile, consolidation and, subsequently, transition to LTE technology appears to be a growing trend among tier two telecoms service providers in Nigeria. Business Monitor sees this as a positive development as, through consolidation, tier-two operators are able to gain scale for bigger network deployments while the transition to LTE should enable them to compete better with 3G HSPA+ offerings from the GSM operators.
Kenya's mobile operators will prioritise high value services over aggressive network expansion into underserved areas to improve their profit margins. This view is supported by the first ever quarterly contraction in the country's mobile market during Q113 following the deactivation of unregistered lines, a development that underscores sluggish new subscriber acquisition. Business Monitor expect Orange's tower deal with Eaton to open the market for tower sharing services, which should benefit from operators' need to improve cost efficiencies.
Intense competition in South Africa's mobile market due to increasing market saturation and cuts to the mobile termination rate (MTR) is taking its toll on mobile ARPUs, with available data showing a sharp decline in ARPUs in H113. As there is no end in sight to the ongoing price competition in the basic voice segment, Business Monitor expect mobile network operators to increase their focus on non-voice services, including mobile data and corporate solutions, in order to sustain revenue growth. The continued delay in the implementation of local loop unbundling (LLU) in the fixed-line sector poses a downside risk to investment and growth fixed voice and data services.
To read the rest of this brand new whitepaper and to gain access to even more of Business Monitor's expert views and analysis, please click here or contact Sarah Sutcliffe at Press(at)businessmonitor(dot)com.
Business Monitor is a leading, independent provider of proprietary data, analysis, ratings, rankings and forecasts covering 195 countries and 24 industry sectors. It offers a comprehensive range of products and services designed to help senior executives, analysts and researchers assess and better manage operating risks, and exploit business opportunities.