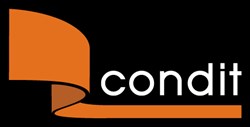 The entire Condit team is excited to bring its expertise to Latin America.
Denver, CO (PRWEB) November 26, 2013
As the leading provider of sophisticated temporary structures and semi-permanent structure systems in the United States, Condit is pleased to announce the opening of a Latin America office. The new office located in Caracas, Venezuela expands Condit's reach into Latin America and will offer a local contact to address incoming inquiries specific to the temporary and semi-permanent structure systems Condit offers.
Condit's structures were developed for use in all types of outdoor environments. Ideal for semi-permanent environments, sporting venues, hospitality spaces and retail environments, the temporary structures offered by Condit are redefining how brands are represented in a temporary space.
Condit's recent and successful project experience in Latin American made this a logical move for the company. In March of 2013, Condit announced the completed installation of a 3,000 square foot VIP Executive Boardroom structure on the roof terrace of the CAF Bank Building in Caracas, Venezuela.
Mike McGowan, President and CEO of Condit, said, "The entire Condit team is excited to bring its expertise to Latin America. Event planners, exhibit houses, and marketing and advertising firms now have the ability to develop an extraordinary space in any environment using Condit structures. Once nearly impossible concepts can now easily be designed and developed using Condit's temporary structure systems in Latin America."
Condit's turnkey structure solutions go well beyond providing the structure alone. Condit offers complete logistical planning, design, engineering, and custom fabrication of interior and exterior elements. The systems offered by Condit are designed to feel anything but temporary. Just some of the features requested and provided in Condit's recent structure projects include indoor plumbing, custom wood paneling, drop ceilings, recessed lighting, custom bars and cabinets, built-in integrated AV systems, and custom flooring.
For more information on past projects, or to learn more about creating a structure at a venue or event, please contact Sky Curl, Condit's International Business Director or Rogelio Mayorca, Latin America Sales.
Sky Curl
International Business Director, Structures
303-698-3988
Email: scurl(at)condit(dot)com
Condit Latinoamérica
3a transversal entre 1a Av. y Av. Andrés Bello,
C.C. Cayorma, Piso 3, Ofic D,
Los Palos Grandes, Caracas 1060, Venezuela.
Teléfonos: (58212) 2840266 / 2845287
Rogelio Mayorca, Director Ventas Latinoamérica
Telf: (58412) 6227425
Email: Rogelio Mayorca, Director Ventas Latinoamérica - Condit at mayorca(at)latinamerica(dot)condit.com
ABOUT CONDIT:
Condit leverages its international footprint and the insights and experiences developed over its 60-year history to assist clients globally with their exhibition and structure challenges. By staying on the cutting edge of the trade show and exhibit industry, Condit can design and build multi-dimensional exhibitions, structures, environments, studios, and digital spaces. Headquartered in Denver, Colorado and with offices around the USA, Europe, and Latin America, Condit's goal is to help create lasting experiences for you and your customers. We specialize in the design, fabrication, management, and installation of trade show exhibits, double deck and temporary structure solutions for events, museum exhibits, visitor centers, real estate sales centers, television studio sets, corporate lobbies, kiosks, and three dimensional marketing environments of any kind. For more information, visit the Condit Exhibits website or call +1.800.541.6308.