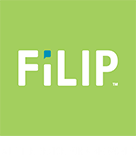 NexxLinx has proven to be a true strategic partner and an extension of our team. Their ability to drive innovation and customer satisfaction results is as unique as the FiLIP Device itself. -Huw Medcraft, COO, Filip Technologies
Atlanta. Ga (PRWEB) December 02, 2013
NexxLinx announced today that it will provide comprehensive customer support for the FiLIP, a smart locator and phone that keeps parents and kids in touch at the push of a button. FiLIP was launched in November and is available online at myfilip.com and at AT&T's flagship Michigan Avenue retail location in Chicago.
FiLIP is a cell phone reimagined for kids between the ages of 5-11 as a wearable device. It utilizes a blend of GPS, Wi-Fi and cellular technology to keep parents connected with their kids on any adventure. To meet expected demand for this innovative product, the company selected NexxLinx as a premiere partner to create and manage a comprehensive customer support program to ensure that FiLIP families immediately receive fast and effective service as needed to enjoy their FiLIP devices. NexxLinx has worked with the FiLIP Team since April to establish a Tier 1 Customer Technical Support, Customer Account Provisioning, and Customer Care Support staffed by a NexxLinx team of "Family Advisors," fully composed of highly-skilled, service-disabled US Veterans. NexxLinx also designed the training for store employees to ensure a consistently excellent customer experience for families seeking product guidance in person or by phone, email, or chat.
Huw Medcraft, COO of Filip Technologies, said, "NexxLinx has proven to be a true strategic partner and an extension of our team. Their ability to drive innovation and customer satisfaction results is as unique as the FiLIP Device itself."
About NexxLinx
NexxLinx, headquartered in Atlanta, GA, is a business process and marketing services outsourcing provider that combines skilled professionals, industry knowledge and advanced technology to help our clients create profitable relationships with their customers. Our service platform is a comprehensive, cloud-based, secure contact center provided by our NexxPhase subsidiary. We perform Customer Retention, Sales Conversion, and Customer, Back Office and Technical Support Services for the nation's premier publishing, media, cable, telecommunications, financial services, e-commerce, and retail companies both in the US and around the world.
NexxLinx Media Contact
Dominique L White
678-718-4475
Marketing Services
dwhite(at)NexxLinx(dot)com
About Filip Technologies, Inc.
Filip Technologies, Inc. develops products and services designed to keep families in touch. Its products combine the two most important elements in family mobile offerings – communication and safety. The company's flagship product, FiLIP, is the world's first wearable smart locator and phone for kids. Previewed to rave reviews at CES 2013, its patent-pending technology combines cellular voice with geo-location capability in a device small enough to be worn on the wrist. Founded in 2010 by Sten Kirkbak after he briefly lost track of his young son Filip in a shopping mall, Filip Technologies is privately held with offices in London, U.K., New York, NY and Raleigh, NC. For more information please visit http://www.myfilip.com, like us on Facebook at http://www.facebook.com/myfilip or follow us on Twitter at @MyFilipTech.