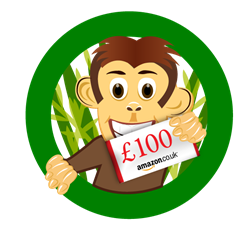 (PRWEB UK) 27 November 2013
To mark their first birthday and the amazing achievement of over one million visitors to their website, job opportunity specialist Jobmanji are launching their latest service in a party spirit with some valuable prizes.
The new Company Review section gives employees the chance to post their opinion, anonymously, of what it's really like to work for the companies that are household names, either internationally, nationally or simply locally.
Company spokesman, Guy Baldwin, explained: "In the current job market it's very easy to forget that a job is a relationship between employer and employee, and it has to work for both parties. Some people just can't work in a high pressure environment while others thrive on the adrenalin; some employees want a job with lots of social activity, others just want to do their work and find their fun elsewhere. Our new Company Review section will give job seekers a steer on what the culture is like, how the place is managed and whether there are good opportunities there."
Jobmanji are determined that it shouldn't become just a moan-board for employees who are having a bad day. Guy Baldwin was adamant on that point: "No, we're looking for balanced opinions and experiences that are put there to help others. We've all been job seekers at one time or another and a site like Jobmanji can be a great help in deciding whether you would want to work for a company and also give you some insider tips if you're successful in getting an interview."
So why the prizes? Jobmanji recognise that a service like this needs to be primed. "Building up a valuable resource like the Company Reviews doesn't happen overnight and to be credible we need to get those postings coming in quickly" explained Guy. "We've got two Amazon vouchers, each worth £100 to give away; and the names of every contributor who posts a review, puts a 'like' about the service on Facebook and sends us a message via our Facebook page to tell which company they've reviewed, goes into the hat for the random draw on 17th December."
This is clearly a really exciting time for both Jobmanji and the job seekers who value this unique approach to displaying available opportunities and helping people to apply for them. With Jobmanji now operating in the UK, Canada, the US and Romania, and with exciting news to come of new ventures in 2014, the choice for career hunters with a bit of get up and go will only increase.
So, as you have to be 'in it to win it', readers should go straight to the Jobmanji website and follow the instructions for leaving their company review. It's very simple and someone out there could be very grateful for the insights that are given, plus a £100 bonus just before Christmas would be very handy.