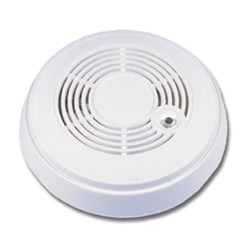 Georgetown, KY (PRWEB) November 27, 2013
When temperatures drop, many residents can feel their home heating equipment isn't enough. While a space heater may seem like an attractive option when wanting to quickly warm a room, the dangers can gravely outweigh the benefits. According to the National Fire Protection Association, in 2011, heating equipment was involved in an estimated 53,600 reported U.S. home structure fires which resulted in 400 deaths and more than 1,500 injuries.
Donnie Rowe, a specialist in furnace repair in Georgetown KY reminds homeowners to practice the following precautions when using any type of portable heating device this winter:
Make sure the device is turned off and unplugged when a room is no longer in use.
Ensure at least 3 feet of room between the device and any wall, furniture, or fabric such as curtains or bedding.
Never plug a device into an extension cord – use wall receptacles only.
Keep a device out of high moisture areas such as bathrooms and laundry rooms.
Have working smoke alarms on each level of the home as well as each room.
Test smoke alarms once a month and replace batteries yearly.
Install a carbon monoxide alarm and make sure there is ample ventilation indoors.
For more helpful tips to heat your home, contact Donnie Rowe at 859-327-8212 or visit http://donnierowe.com/.
About Donnie Rowe
With more than 26 years of experience, Donnie Rowe has the knowledge to take care of all your heating, air conditioning and indoor air quality needs. Donnie Rowe is a Carrier dealer providing service on all brands with the ability to properly diagnose and repair your HVAC system or if needed, offer a replacement system of high-quality and efficiency. Services extend to the Lexington, Versailles, Nicholasville, Paris and Winchester areas.