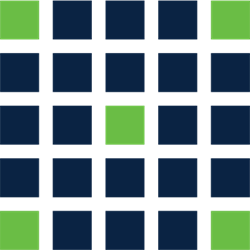 When we talk about helping customers meet their goals, we're not talking technology. - CAROL RENAUD, COO
Seattle, WA (PRWEB) November 29, 2013
Twentyfive, a Seattle-based business growth startup, announced today that it has acquired two brands as it prepares for launch in mid-2014. Redmond-based Portal Wizards is a team of professionals implementing Microsoft's SharePoint Portal Server technologies for customers in the US. Atlanta-based devRack is a specialty hosting company with operations in the US, Canada, and EMEA. Both companies will become part of the Growth-Enabling Technologies Discipline within Twentyfive by the end of the year.
When you look at the leadership team readying Twentyfive for launch, it's no surprise there's a heavy focus on technology as the groundwork is laid for a company destined to create sustainable growth for its customers. The contrast becomes apparent, however, when you talk to the team involved in the company's launch. "We are not a technology company" is the mantra you hear from everyone including the company's co-founder and COO, Carol Renaud, who said, "when we talk about helping our customers meet their goals, we're not talking technology. We consider IT nothing more than tools in the box, not the focus of any sustainable business growth effort. While some of those tools are massively impressive, it does not mean our focus should be on tools."
The company has also entered the Microsoft Partner Network where its certification as a Gold Certified Partner for Dynamics CRM and SharePoint is currently underway. Some credentials will pass to through to Twentyfive as a result of the acquisitions. Formal partnerships with other companies, including Help Desk Cavalry for managed services have also been inked.
Newly recruited CEO and CRM pioneer, Randal Southam, is the driving force behind the aggregation of specialty teams. "We can do everything under the sun to generate business for customers and we need to have the right tools in place to support visibility, measurement, and process automation," he said. "But the conversation we want to have with our friends is about growing top line revenue and bottom line results, not about lines of code and servers."
Portal Wizards CTO, Rob Moses, echoed the sentiment. "Portal Wizards brings to Twentyfive the immediate and expanded capacity to deliver Internet portal solutions which give our customers what they need, when and where they need it. It is not hyperbole to say that we truly enable collaborative work teams. devRack has been around for over ten years and gives us a secure data center in which to solve global and social media data needs for the creatives driving business. I am very pleased we're buying technology that's already in place, proven, and working over recreating our own wheel." The management team and support organization at devRack will all move to Twentyfive by the end of the year.
Twentyfive is a company being built around twenty sustainable business practices in five disciplines including business development, communications, growth technologies, sales process, and leadership. The company has leased space on Lake Union in Seattle and will officially launch by the end of the second quarter, 2014.
With the acquisitions, Twentyfive will have operating centers in Seattle, San Francisco, Atlanta, Montreal, and London. The company brought on its first customers this year and is concurrently delivering projects while still in business development.