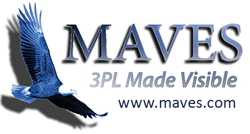 It is an honor to be named one of Food Logistics' FL100 Software and Technology Providers again this year.
Toronto, Ontario (PRWEB) December 17, 2013
Maves International Software, a leading 3PL software provider is pleased to announce that it has been named one of Food Logistics' FL100 Software and Technology Providers for 2013. The FL100 is comprised of software providers as well as equipment and technology companies whose products and services play a significant role in food and beverage supply chains. This marks the second consecutive year that MAVES has received this honor.
For the past decade, the editors of Food Logistics have identified software and technology providers that have helped food and beverage manufacturers, food service distributors, and grocery retailers attain their business goals. After receiving applications from end-users and software and technology providers, the editorial staff reviewed over 155 submissions to compile this year's list. Companies who earned a spot on the FL100 list are featured in the November/December 2013 issue of Food Logistics, as well as online at http://www.foodlogistics.com.
"The groundswell of interest in software and technology tools affirms the value associated with investing in solutions that boost visibility in the food and beverage supply chain, enhance collaboration, improve regulatory compliance and support sustainability goals," remarks Lara L. Sowinski, Editor-in-Chief of Food Logistics. "New technology-related products and services combined with better affordability are leveling the playing field for a variety of food related companies, while supporting expansion of the cold chain into developed and emerging markets alike."
MAVES develops advanced 3PL software for logistics companies who handle the warehousing and transportation requirements of multiple clients. Their flagship offering, ViewPoint Logistics™ enables the 3PL service provider to manage their operations in real time using simple, powerful tools that will improve the agility and profitability of their business. This fully integrated suite is the ideal solution for a wide range of inventory and industry specific needs.
"It is an honor to be named one of Food Logistics' FL100 Software and Technology Providers again this year," said Aaron Laird, President of Maves International Software. "ViewPoint Logistics is the result of over 30 years of supplying logistics applications to support the requirements of 3PL service providers in the food and beverage supply chain. Providing solutions to this industry is a key focus for our organization."
About Maves International Software
For over 30 years, MAVES has been designing, implementing and supporting 3PL software systems for multi-client third-party logistics service providers. Currently, MAVES applications are being used in warehousing and transportation operations worldwide and they remain the most 3PL-focused software developer. This level of understanding extends well beyond the technology and into the business side of the 3PL industry. With their proven track record, MAVES delivers the right solution for complete end-to-end handling of any 3PL supply chain services and facilities. Learn more about MAVES' software solutions at http://www.maves.com.
About Food Logistics
Food Logistics is published by Cygnus Business Media, a leading diversified business-to-business media company. The publication serves the information needs of executives involved in various aspects of the food and beverage supply chain. Through their print and online products, they provide news, trends, and best practices that help more than 24,000 grocery and food service suppliers, distributors, and retailers make better business decisions. Visit them online at http://www.foodlogistics.com.
About Cygnus Business Media
Cygnus Business Media is an internationally recognized business-to-business media company. Their diverse portfolio serves 15 market categories with print and interactive products, and live events. Cygnus Business Media provides comprehensive, integrated advertising and marketing programs. Cygnus helps organizations establish and enhance brands, increase awareness, generate sales leads, and strengthen customer relationships. For more information on how Cygnus Business Media can help companies achieve advertising and marketing objectives, visit http://www.cygnusb2b.com.