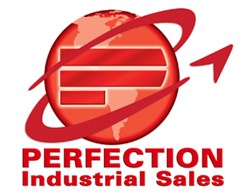 Elk Grove Village, Illinois (PRWEB) December 06, 2013
Perfection Industrial Sales, in conjunction with Infinity Asset Solutions, a Toronto based company, and Commission Brokers Inc, a wire and cable specialist, is conducting a live auction with simultaneous webcast for a major Toronto area wire and cable manufacturer. The auction will be held on December 17 at 9:00 a.m. ET, located at 5769 Main St in Stouffville, Ontario. For those who cannot attend the sale and wish to bid online, the webcast will begin promptly at 9:00 a.m. ET on BidSpotter.
The Stouffville wire and cable manufacturer remains a very viable, strong company who is closing the facility and selling the surplus assets no longer required in their ongoing business. There will be over 1000 lots featured including Rod Breakdown Mills, Multi-Wire and Intermediate Drawing Lines, Extruders, Spoolers, Payoffs & Take-Ups, Packaging Lines, Plastic Equipment, and Factory Support Equipment.
Through an advanced marketing program, Perfection Industrial Sales will expose the assets to a global market and expect significant bidding activity. For a direct link to the sale details please visit http://www.perfectionindustrial.com.
PERFECTION Industrial Sales, a division of PERFECTION Global, LLC, specializes in providing global asset management solutions for small or large companies and corporations, for all types of industrial assets and manufacturing facilities. These services are offered through a range of tailored solutions which include Live Webcast and Online Auctions, Negotiated Sales, Investment Recovery, Appraisal, Real Estate Acquisition and Sale & Lease Back programs.