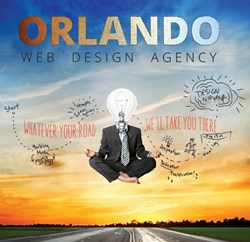 We provide a fully branded, social-media ready, customized, responsive website to our client.
(PRWEB) November 26, 2013
The Orlando Web Design Agency is now offering innovative, responsive, low-cost website design solutions for small businesses. This website design company focuses on creating fully-customized, media-friendly web solutions for small to medium businesses at affordable rates. With the technology available, web designers and developers are more capable of creating customized websites in shorter lead-times, reducing production costs and allowing for more time to focus on branding and design. With these advents and an efficient, productive staff, Orlando Web Design Agency is capable of designing websites faster and at a lower cost than other web design companies.
"Until now, if you wanted to go with a small budget, all you would get is a template site – that's not a great experience. We provide a fully branded, social-media ready, customized, responsive website to our clients," says Shahram Sondi, CEO of Orlando Web Design Agency. Shahram has been featured in the INC 500 list of fastest growing private companies in the country. "Small businesses need cash flow and can't afford to drop $5000 on a website. Other web design companies increase their profit margin, while we use the latest technology to speed up the process and pass the savings on to our clients." The Orlando Web Design Agency focuses on building relationships with small to medium businesses by helping keep start-up costs low for the business owner.
A recent survey shows that less than half of the small businesses in the USA have a website. Only 1 in 10 small businesses are using social media to boost their online presence and market their products. The high cost of a designer website could attribute to these low numbers. Without the social media presence of larger companies, small businesses can easily fall through the cracks. Social media is a conduit for low-cost marketing strategies, best obtained through a compatible website.
The Orlando Web Design Agency is taking on new clients who are interested in affordable designer websites. For more information or to request a quote, contact 407-641-4097 or visit http://orlandowebdesignagency.com/.