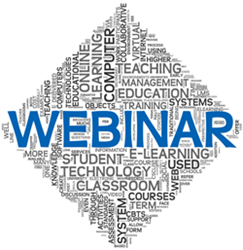 Stow, OH (PRWEB) November 26, 2013
The National Association of Mortgage Field Services (NAMFS) hosts an industry-wide webinar discussing the establishment of a background check standard and centralized solution designed for the mortgage field services industry. The standard, officially launched at the recently held NAMFS annual conference, will support both current regulatory compliance and consumer protection guidelines.
Current regulations mandate due diligence and oversight of vendors, including reviews of vendor policies, procedures and controls to manage risk to the consumer. As a result, industry professionals coordinated their efforts and have developed a solution that will prove valuable to all stakeholders while supporting compliance with the various regulatory guidelines, including those established by the Office of the Comptroller of the Currency (OCC) and the Consumer Financial Protection Bureau (CFPB).
Phase I of the solution was launched on September 9th by Aspen Grove Solutions with support from First Advantage. A number of National and Regional Field Service Providers are actively engaged in the onboarding program, which is being adopted by Wells Fargo Home Lending, the nation's largest mortgage servicer.
"Over 75 companies attended the webinar to learn more about a singular background check process that is being adopted across the industry, eliminating the costly and cumbersome exercise for national, regional and local providers to have multiple checks done based on differing requirements of their clients." - Eric S. Miller, Executive Director - NAMFS
This industry solution, branded as Aspen iRecord™, will deliver benefits to all stakeholders, including:

Positive contribution to improving consumer safety and well-being in the home/property;
An all-round increase in confidence and peace-of-mind with the knowledge that vendors have passed an industry approved background check;
Enhanced credibility, reputation and professionalism of the mortgage field services industry;
Cost-effective one-check process for industry vendors with an industry recognized background check status # which is valid for multiple clients;
Helps to mitigate against financial, legal and reputational risk;
Financial institutions now have internal controls and metrics to ensure that a third-party service provider is industry background check compliant; and
Financial institutions will be able to address issues of non-compliance.
A post webinar FAQ along with the recorded webinar is posted on the NAMFS website for industry professionals to review.
ABOUT NAMFS
The National Association of Mortgage Field Services, Inc. (NAMFS) is the premier trade
association for the mortgage field service industry. We are dedicated to working with all entities of the industry from the government agencies and investors that set policy to the contractors and inspectors that perform the work.