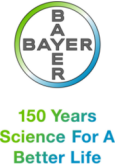 The State of West Virginia is grateful to Bayer for the generous donation of their products," said W. Va. Commissioner of Ag Walt Helmick. "Places such as Cathedral forest are a benefit to all of us today, and will also be a benefit to future generations.
CHARLESTON, W. Va. (PRWEB) December 02, 2013
A cooperative project between the West Virginia Department of Agriculture (WVDA) and Environmental Science, a division of Bayer CropScience LP, is helping to preserve one of the last virgin Hemlock forests in the United States.
WVDA completed the first year of a cooperative agreement to treat Cathedral State Park for Hemlock Woolly Adelgid (HWA), a non-native pest that damages and kills Hemlock trees by feeding on tree sap. Under the agreement, Bayer will provide its CoreTect™ insecticide for six years, which the WVDA will apply to approximately one-third of the 133-acre forest every two years.
The rarity of this particular stand of timber is the reason the organizations decided to work together.
"The State of West Virginia is grateful to Bayer for their generous donation of their products," said West Virginia Commissioner of Agriculture Walt Helmick. "Places such as Cathedral forest are a benefit to all of us today, and will also be a benefit to future generations."
Bayer's CoreTect Tree and Shrub Tablets deliver up to two years of powerful systemic insect control, and also contain fertilizer and micronutrients that promote plant health – making plants stronger, healthier and more resistant to environmental stress. CoreTect is formulated in small, marble-sized pellets and must be spread around each tree individually. Over the past year, about 12 WVDA staff members were involved in the project, and treated 1,370 trees by hand. The project has required a substantial labor investment by the WVDA, but it's work the WVDA staff finds rewarding.
"The trees in this forest are 400 to 600 years old and some are as tall as 80 or 90 feet," said WVDA HWA coordinator Tim Tomon. "This is work where you really feel like you're doing something."
Tomon added that, although treatments have been done in Cathedral Forest in the past, nothing of this scale has ever been attempted because of a lack of resources. With Bayer's donation of the product, many more acres of forest can now be treated.
Joe Steinlage, Insecticides Business Manager at Bayer CropScience, said his company is pleased to be able to help with the project.
"Cathedral State Park is a National Natural Landmark, and the last virgin timber tract remaining in West Virginia," he said. "Bayer is proud to be able to supply our easy-to-use CoreTect tablets to help preserve and protect this important natural resource and the delicate ecosystems these Hemlock trees support."
WVDA has conducted treatments on public lands since 2004, and is starting its third year of a public/private effort to treat for HWA in private forests. It is also conducting a biological control program in the Blackwater Falls area.
The Hemlock Woolly Adelgid is native to Asia and was first reported in the Eastern United States in 1951 near Richmond, Va., and in West Virginia in 1992. By 2005, it was established in portions of 16 states from Maine to Georgia. Hemlock decline and mortality typically occur within 4-to-10 years of infestation in the insect's northern range, but can occur in as little as 3-to-6 years in its southern range.
# # #
About Bayer CropScience
Bayer is a global enterprise with core competencies in the fields of health care,
agriculture and high-tech materials. This year the company looks back on 150 years of working to fulfill its mission "Bayer: Science For A Better Life". Bayer CropScience, the subgroup of Bayer AG responsible for the agricultural business, has annual sales of EUR 8,383 million (2012) and is one of the world's leading innovative crop science companies in the areas of seeds, crop protection and non-agricultural pest control. The company offers an outstanding range of products including high value seeds, innovative crop protection solutions based on chemical and biological modes of action as well as an extensive service backup for modern, sustainable agriculture. In the area of non-agricultural applications, Bayer CropScience has a broad portfolio of products and services to control pests from home and garden to forestry applications. The company has a global workforce of 20,800 and is represented in more than 120 countries. This and further news is available at: press.bayercropscience.com.
Always read and follow label instructions. Bayer and the Bayer Cross are registered trademarks of Bayer. CoreTect is a trademark of Bayer. For additional product information call toll-free 1-866-99-BAYER (1-866-992-2937) or visit our website at BayerCropScience.us.
Media Contacts:
WVDA:
Buddy Davidson
Tel: 304-558-3708
bdavidson(at)wvda(dot)us
Beth Roden
Head of Communications
Bayer CropScience LP
Tel: (919) 549-2030
Email: beth(dot)roden(at)bayer(dot)com
Bayer CropScience:
Ciara Ahern
Global Prairie
Tel: 216-374-1274
ciara(dot)ahern(at)global-prairie(dot)com
Press Release Number: USA-BCS-2013-0335