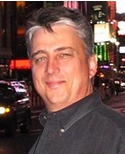 St. Louis MO (PRWEB) December 01, 2013
St. Louis Video Solutions Inc is excited to announce the launch of their new web site at http://stlouisvideosolutions.com. The new site provides several advantages visitors over their previous site with as a modern look, streamlined user experience and enhanced mobile compatibility for video.
Additionally, th site features an all new navigation structure with easy access to the company's demo videos, and video production pricing and services information. The new site was designed with the professional video producer in mind.
The URL has changed as well as the design, and video producers and clients can now find the site at it's new location: http://stlouisvideosolutions.com.
"We are excited about the new design of the site. With this new design, we are able really highlight what we do much more effectively," says Steve Behrends, President of St. Louis Video Solutions Inc. "The new site is more intuitive and video friendly then our previous design."
The innovative new design of the web site allows potential video clients to easily review categorized demo videos and client videos. The new content pages within the site provide detailed information about the various video production services offered including digital video editing, video production staffing and more.
###
About St. Louis Video Solutions:
Saint Louis Video Solutions is the leading local video production services company for both out of town video producers working in St. Louis, as well as St. Louis ad agencies and producers. Founded in 2000, Saint Louis Video Solutions specializes in business training and branding videos, corporate communications, and special interest video production.
For formal quotes, design assistance or additional information, visit http://stlouisvideosolutions.com or call 1888-404-1054.