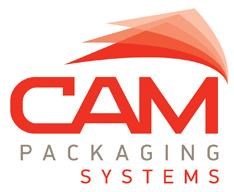 Not only will this machine ensure a solid return on investment but it will also be viewed as an irreplaceable integrated component to your packaging system.
Toronto, Ontario (PRWEB) November 29, 2013
CAM Packaging Systems in Aurora, Ontario now offers a single solution packaging system for vegetable and fruit packaging needs. The automatic side sealer has the ability to both shrink wrap and flow wrap produce. The food packaging equipment provides a wide variety of packaging styles, specifically targeting the needs of the food manufacturing industry.
This automatic side sealer from CAM Packaging Systems is most noted for its continuous reliability in producing high-quality packaging day-in and day-out. The non-stop, side sealing machine has a sealing bar and offers the ultimate flexibility and film saving features.
"Not only will this machine ensure a solid return on investment but it will also be viewed as an irreplaceable integrated component to your packaging system," says Gareth Kennedy, owner of CAM Packaging Systems. "It will save you the cost of two pieces of equipment- it's one purchase with a dual purpose."
The film dispenser unit and the film wind unit are located in the front of the machine for easy access to replace film wrap. This machine can handle any type of film including Polyolefin, Polyethylene, Polypropylene and barrier films, making it highly customizable and equally versatile in the face of high changeovers. Thanks to continuous side sealing, there are no set limits in products' length.
The machine has three belts to achieve considerable film saving and can pack any products of any length including irregular shapes like squash, by using automatic product length calculation. CAM packaging equipment can be equipped with various infeed and outfeed conveyors as well as additional accessories to form a complete production line.
The system completes standard wrapping and bagging and can use a bagging system that creates bags with a Euro-hole or handle system to hang or carry the product easily. Additional features include the use of a modified atmosphere system (MAP) to pack in protected atmosphere with barrier film to increase shelf-life of produce.
"The jump to fully automatic packaging equipment like this side sealer is a worthwhile investment," says Kennedy. "It will ensure more accurate feeding, filling, sealing and packaging creating less room for human error which in turn, will increase output."
For a design that maintains reliable and consistent packaging outcomes, CAM Packaging System's automatic side sealer is the perfect addition to any food manufacturing and packaging line.
About CAM Packaging Systems
CAM Packaging Systems matches the right equipment that targets the complex packaging requirements of the manufacturing industry. With decades of industry experience, the CAM Packaging Systems' team provides innovative equipment for packaging solutions that will increase productivity, decrease waste and scrap materials and reduce cost per package for manufacturers. Shrink wrapping equipment and materials will help transform production without sacrificing quality or performance. Flexible packaging equipment is available in both durable and dependable and produces packaging options that are high quality and cost-effective.
Contact Gareth Kennedy to discuss your packaging needs today.
E: gkennedy(at)cam-systems(dot)ca
P: 905.737.5400