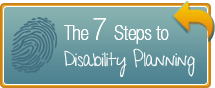 Plancorp clients will experience a heightened level of satisfaction as the Disability Portfolio Review Program will provide a reliable and repeatable process to deliver high value planning recommendations. - Mitchell Nelson, President of MyDisabilityPlans
St. Louis, MO (PRWEB) December 26, 2013
Plancorp's roots run deep as a practitioner of financial planning, having begun as a financial planning firm in 1983. To this day, financial planning remains an integral part of the wealth management process overseen by a highly competent staff that includes, among others, attorneys, CPA's and certified financial planners. It's a process that begins when a new client comes on board and continues throughout the client relationship. Starting in 2014, Plancorp, LLC is adding another layer to their financial planning platform in the area of income protection needs and insurance policy analysis through a new partnership with MyDisabilityPlans.
By conducting comprehensive reviews of each client's current disability coverage and possible income exposure through The 7 Steps of Disability Planning Success, MyDisabilityPlans marries high standards of excellence in delivering detailed analysis with the desire to positively impact those who actively plan to mitigate financial upheaval due to a disability. This new process compliments Plancorp's fiduciary commitment to their clients overall financial health.
Holistic financial planning requires the attention to detail and high levels of service to assure the client is properly protected. Plancorp is committed to this standard of excellence and is pleased to add the MyDisabilityPlans service platform to provide an enhanced focus around income protection planning.