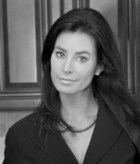 Boston, Mass (PRWEB) November 27, 2013
Haute Living Real Estate Network will feature Cara Siciliano as a preferred real estate professional. This unique circle of leading real estate agents presents opulent estates and extravagant properties to the affluent buyers and homeowners looking to purchase the foremost residential listings. Featuring properties with over-the-top amenities in the most exclusive locations, members of the Haute Living Real Estate Network ensure that readers are exposed to the finest that market has to offer.
About Haute Living Real Estate Network
The Real Estate media partner of Haute Living specializes in selecting top real estate professionals, thus creating the most prominent directory for exceptional listings. The network website is an online destination for all real estate related news, which features daily blog posts that provide up-to-date information on affluent markets and real estate developments. Access all of this information and more by visiting http://www.hauteresidence.com/
About Cara Siciliano
At Luxury Residential Group in Boston, MA, Cara is part of one of the most successful brokerage teams in the city, with over $100 million in sales over the last 12 months. She started her real estate career in investment sales with her first gut renovation, flip in 1999. Now she finds herself focusing her energy on some of the most exclusive properties in and around Boston. Her love and knowledge of the city helps her excel in Luxury Sales and rentals. Cara feels that one of the most important life decisions a person can make is purchasing a new home. She takes great pride in negotiating the best possible deal on her clients behalf and assisting them through a smooth, stress free closing. Cara spends her down time with her beautiful children, fishing, golfing, and going to the beach.
To Learn More: Visit Cara Siciliano's Haute Real Estate Network profile, website and LinkedIn.