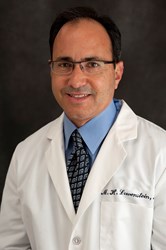 Guiding and assisting heroin users to connect with appropriate detoxification treatment is key.
Los Angeles, CA (PRWEB) December 03, 2013
In response to recent news, including the Payson Roundup news story that prescription drug abuse spikes heroin use, doctors and staff of the Waismann Method® rapid detox program, have been assisting patients that are caught in this escalating heroin epidemic in the U.S. Opiate abuse in general is at unprecedented levels in our country, and there have been sharp increases in the number of heroin overdoses and deaths in recent years. Those who cannot procure prescription opiates are turning to the street drug heroin, which is often less expensive and more readily available than pills. However, the heroin epidemic is fueled by multiple causes, including chaos in Afghanistan (the world's largest source of heroin), as well as stress on the American family due to economic pressures and other factors.
Anatomy of an Epidemic
The heroin epidemic has been silently escalating in areas, demographics and social groups that were not as affected in the past. Heroin use has been traditionally regarded as an urban problem, but it is now showing up across all communities. In the past, users were often in their 40s and 50s; now a large number of heroin users are in their 20s or younger. Many parents overlook the first signs of heroin use and find it difficult to cope with the shame when they find out their child is addicted. Their confusion combined with a lack of understanding about the drug may cause them to freeze up and not know where to turn.
However, there is hope and humane treatment available. The Waismann Method®, for example, offers heroin treatment in the form of a rapid detox program that can help get patients out of crisis rapidly and on the road to healing.
Conditions and Causes of Addiction
Heroin is one of the strongest types of painkiller, and it can relieve both physical and emotional pain. Some experts believe that the real question should not be why is there a heroin epidemic, but why are so many users in so much pain? The answer to that question is twofold: all too many young people have either been directly abused or traumatized in childhood, or otherwise have not gotten their emotional needs met. Parents are more busy, stressed, distracted and overwhelmed than ever, and this can cause them to fail to nurture their children adequately. Many children grow up with a feeling of emptiness, fear, distress and unworthiness. A drug like heroin can soothe and take away that pain and distress for a short while.
Genetics, family history and childhood trauma can combine to predispose a person to turn to drugs and make them vulnerable to heroin addiction. However, the presence of a gene related to addiction does not guarantee that addiction will manifest; the behavior is just more likely given certain circumstances. Circumstances and environment will either turn on the gene or render it inactive; this has been proven in both animal and human testing. Waismann Method® rapid detox program can start the physical recovery process so that the deeper emotional causes fueling the addiction can be addressed.
Humane, Targeted Treatment
Guiding and assisting heroin users to connect with appropriate detoxification treatment is key. Parents who feel shame and distress about their child's addiction can rest assured that they will not be judged or shamed at the Waismann Method® opiate addiction treatment center. The Waismann staff understands that many individuals with addiction issues don't have the time or inclination to stay in a long-term rehab facility. In these cases, a rapid heroin treatment and detox program could be the most viable course of action.
Waismann Method's exceptional team of doctors, therapists and staff members work with each patient to design an individualized treatment protocol plus an aftercare plan for transitioning into a life free of heroin. The patient's health, comfort, dignity, safety and confidence are always our top priorities.
About Waismann Method Treatment of Rapid Detox
W METHOD rapid detox program is a highly successful, cutting-edge medical procedure. The Waismann Method® is performed in a full service accredited hospital where doctors are ready to safely treat patients with any type of opiate dependency, including heroin addiction. Over the past 14 years, W Method doctors have treated thousands of patients, and a significant number of them remain opiate-free without relapse a full year later.
Directed and overseen by Dr. Michael H. Lowenstein, the program is based on the most advanced and innovative medical techniques available for opiate addiction. Waismann Method®, in its only location in So. California, is sought out by patients from all over the world for its unparalleled safety protocol and humane treatment.
For more information about the Waismann Method® for heroin addiction or other opiate dependency issues, visit http://www.opiates.com. For media inquiries, contact Clare Kavin at 310-205-0808 or email [email protected]