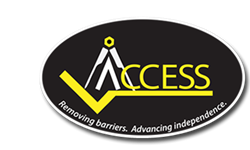 As a company that caters to the disabled, we are both proud and thrilled to welcome Warmowski and Hansen to the Access organization.
Bensenville, Illinois (PRWEB) November 27, 2013
All About Access, a Residential and Commercial Accessibility Company announced today the addition of Matt Warmowski and Guy Hansen to their Field Sales Team to support continued growth and expansion in their residential and commercial accessibility lift business sectors.
According to Jon Tevz, President and Owner of All About Access, "hiring these two highly qualified and experienced sales people is a strategic move for the company that brings both improved sales manpower and field expertise to our growing accessibility business." As a company that caters to the disabled, we are both proud and thrilled to welcome Warmowski and Hansen to the Access organization.
Matt Warmowski comes to Access as a former self-employed electrician skilled in both sales management and the technical aspects of residential elevator and wheelchair lift installations and service. Matt will dedicate his time to the sales effort offering a degree of technical expertise that will enhance both the company's continued growth and superior customer service in the residential accessibility category. Warmowski lives with his family in Fox Lake, Illinois and coaches baseball for each of his 6 children in his spare time. He is excited to be a part of the Access Elevator team because he especially enjoys helping people with disabilities.
Guy Hansen was formerly an employee of Garaventa Commercial Lifts in a sales capacity and had retired in 2010. Now out of retirement Mr. Hansen will be supporting All About Access as a Commercial Lift Specialist. Mr. Hansen will be responsible for driving the organization's Illinois commercial lift sales to foster continued growth and expansion in the commercial sector.
We anticipate that Hansen's strength in sales combined with his technical knowledge of commercial vertical platform lifts and other handicapped lifts for commercial buildings will bring new opportunities to strengthen our position in a growing commercial accessibility market," says Jon Tevz.
About All About Access:
All About Access, a Disability Contractor and Accessibility Specialist, provides a wide range of accessibility products for the handicapped and aging population throughout Southern Wisconsin, Northern Illinois and Northwest Indiana. Based in Cudahy, Wisconsin with a branch sales office in Bensenville, Illinois, All About Access has been removing barriers to independence for the disabled since 1990.
For more information, contact:
All About Access in Illinois at 630-616-6249, or in Wisconsin at 800-454-3828 or visit http://www.accesselevator.net.