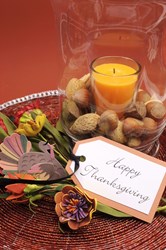 Long Beach, California (PRWEB) November 28, 2013
The VA Villages at Cabrillo are a housing complex for displaced veterans and their families. Cabrillo is the safety net between a veteran being on the street or having a roof over their head. Veterans come here after deployment to transition back into society, recover from serious injuries, or simply if they've fallen on hard times. The apartment complex has various areas depending on the need of the veteran. Female and male veterans have separate quarters, unless they're a family of course, and those suffering with substance abuse or other mental ailments have their own building as well.
This is one of the many ways that the Department of Veterans Affairs attempts to take care of those brave men and women who have served our country in the armed forces. Like all well-meaning efforts, budgeting is a concern. With the recent cutbacks, the VA Health System has focused on maintaining a high level of care at the sacrifice of certain social programs.
Enter the employees from Broadview Mortgage Long Beach, a mortgage bank located half a mile from the VA Hospital. "We've always enjoyed a relationship with the VA Hospital. For us, it'll just be another day spending time with our vets," says Chris Apodaca from Broadview Long Beach.
Broadview Mortgage Long Beach has supported the Village with donations of much needed essentials such as vacuums, microwaves, and of course, a now annual "Soldier Softball Game".
"We fill in the social gaps for these soldiers who struggle with loneliness, depression, and just a general transition. It's the most rewarding part of our job, to give back to them. They know that they can count on us to be here for them, just as we've counted on them to defend our freedoms," says Apodaca.
The employees from Broadview Mortgage Long Beach will be spending time with our veterans at the Village, serving some delicious food, and saying "Thank You" this Thanksgiving.
Broadview Mortgage Long Beach is a community based direct lender that emphasizes empowerment through education. Any questions, comments, and ideas for community involvement are welcomed.