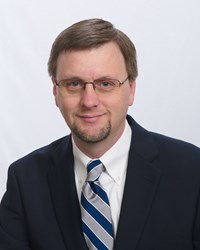 Great teachers change lives by inspiring students to recognize their gifts and to learn how to use them to pursue a worthy dream. Clinton is one such teacher.
Indianapolis (PRWEB) November 27, 2013
Dr. Clinton Smith, assistant professor of special education at The University of Tennessee at Martin, is the latest recipient of the Master Teacher of Honor Award from Kappa Delta Pi (KDP), International Honor Society in Education. As only the fourth recipient of the award this year, Smith joins a select group of educators who have been recognized with this honor.
Smith began his teaching career as a high school and middle school educator and behavior intervention specialist. As a special education teacher, he modeled the philosophy that all students can learn. "To me, in the words of Tony Atwood, a student with a disability 'lives in our world, but in his or her own way,'" Smith said. "Sometimes you have to learn their 'way' to help them achieve."
In his extensive research and work as a special education instructor, Smith has studied and implemented the principles of applied behavior analysis to control behavioral issues in the classroom. He seeks to understand the lives of his students and their social environment, which determine their behavior inside of the classroom and out. He believes that educators can be most effective when they are involved in the lives of the students and has acted as educator, disciplinarian, counselor, coach, and father to his students—all in the same day.
"Great teachers change lives by inspiring students to recognize their gifts and to learn how to use them to pursue a worthy dream," said Kappa Delta Pi International President Dr. Mary Clement. "Clinton is one such teacher."
In his current role as assistant professor, Smith has set himself apart as an authority and esteemed researcher in the area of special education. He is also involved with numerous education associations beyond KDP, including serving on the board of directors for the Tennessee Education Association; as secretary of the National Education Association Caucus for Educators of Exceptional Children; and as past-president of the Tennessee Council for Exceptional Children.
Since the award's establishment in 2011, KDP has named a very select few from around the world as Master Teachers of Honor. To earn this designation, an educator must have more than 15 years of classroom teaching experience, submit evidence of professional development, leadership, community service, and exceptional contributions to the education profession, and demonstrate a commitment to integrity and high standards in the classroom. The award recognizes teachers of all levels, from early childhood instructors to university faculty members. To learn more about the designation, go to http://www.kdp.org/recognition/teacherofhonor.php.
###
________________________________________
About Kappa Delta Pi
Kappa Delta Pi, International Honor Society in Education, is a 501 (c) (3) organization established in 1911 to recognize and promote excellence in education, provide a reasoned voice for significant issues, and link learning communities of educators. Through its programs, services, and strategic partnerships, KDP supports the professional growth and teaching practices of educators throughout all phases and levels of their careers. The organization currently has more than 600 chapters and an active membership that exceeds 40,000 worldwide