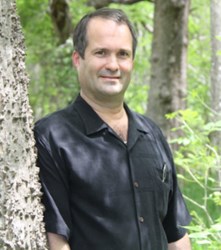 Denton, TX (PRWEB) November 26, 2013
Dr. Todd McCracken, a general dentist who treats local patients for periodontal disease, offers a solution called Laser Assisted New Attachment Procedure for the treatment of gum disease symptoms. People who experience bleeding when brushing or who have other common signs of gum disease should schedule an appointment with Dr. McCracken right away. Prompt treatment of gum disease could decrease the chances of developing pancreatic cancer.
Studies show that there is a strong link between gum disease and pancreatic cancer. Those who are currently experiencing gum disease symptoms are more than 50 percent likely to develop pancreatic cancer as well. This may be due to the inflammation that periodontal disease causes. While inflammation from periodontal disease leads to bleeding when brushing, it is not always limited to the gums and mouth and can cause systemic inflammation that is thought to contribute to the growth of pancreatic cancer cells. Another theory suggests that increased levels of oral bacteria and oral carcinogens, called nitrosamines, from gum disease may contribute to the development of pancreatic cancer as well.
While more research is needed to understand the exact mechanisms behind periodontal disease and the onset of pancreatic cancer, it is clear from current studies that there is a distinct correlation between the two conditions and that prompt treatment of periodontal disease may help patients to avoid developing pancreatic cancer. Dr. McCracken now offers LANAP to target and remove only gum tissue that is affected by gum disease while leaving healthy surrounding gum tissue unaffected. The revolutionary new technology utilized in this laser treatment allows the laser to be highly selective and is less invasive than some traditional gum disease treatment methods.
People suffering with gum disease symptoms such as bleeding when brushing, or those who have a family history of pancreatic cancer are advised to schedule an appointment with Dr. McCracken's office. For contact information or for more details about gum disease treatment options, visit his website.
About the Doctor
Dr. Todd McCracken is a general dentist offering personalized dental care for patients in Denton, TX. Dr. McCracken received his DDS from the University of Texas Health Science Center at San Antonio in 1997. He received the honor of Master from the Academy of Laser Dentistry in 2000 and is a frequent lecturer at national and local dental meetings across the country and one of 25 certified instructors at The Institute for Advanced Laser Dentistry. It is here that he became certified and joined one percent of dental professionals in offering the LANAP FDA cleared laser procedure LANAP for gum disease and periodontal treatment. To learn more about Dr. McCracken and his dental services visit his website at http://www.lasersmilestudio.com and call (940) 293-2090.