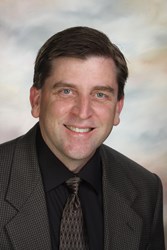 Jacksonville, FL (PRWEB) November 26, 2013
During Diabetes Awareness Month this November, Jacksonville periodontist Dr. Walter Wood is drawing attention to the enhanced risk of gum disease that people with diabetes face. There are many measures that diabetics can take to lower their risk of developing periodontal disease, but if those fail, Dr. Wood offers an advanced form of gum surgery to cure gum disease.
According to the American Diabetes Association, people with diabetes are more susceptible to infections, including the bacterial infection that causes gum disease. Studies have shown that periodontal disease occurs at a higher rate among people with diabetes. Research also indicates that periodontal disease may worsen diabetes by making blood sugar levels harder to stabilize.
Dr. Wood advises patients with diabetes to be alert to symptoms of early gum disease. Issues with gum health like swelling, bleeding, and soreness can be a sign of infection. Some people with periodontal disease also experience a persistent bad taste or bad breath. If patients notice these signs and visit Dr. Wood for treatment to cure gum disease, they may avoid complications of periodontal disease like tooth loss, bone loss, and difficulty controlling blood sugar levels.
Dr. Wood is a Jacksonville periodontist who performs an advanced type of surgery called the Laser Assisted New Attachment Procedure (LANAP) to cure gum disease. During the procedure, he uses a laser to remove periodontal disease while preserving healthy tissue. LANAP has a high success rate and little risk of complications. As an added benefit, patients typically experience less bleeding and pain. During Diabetes Awareness Month, Dr. Wood is reminding patients with diabetes to pay close attention to their oral health. Although regular brushing, flossing, and rinsing can lower the likelihood of periodontal disease significantly, people with diabetes still face a heightened risk. People who notice signs of gum disease should seek treatment as soon as possible. Anyone who needs to visit a Jacksonville periodontist can call Dr. Wood's office to make an appointment.
About the Practice
First Coast Periodontics, P.A. is a periodontal practice that has provided personalized dental care to patients in Jacksonville, Florida for over 22 years. Dr. Walter Wood received his undergraduate degree from Florida State University, graduated from the University of Florida Dental School, and completed his certificate in Periodontics from the University of North Carolina at Chapel Hill. Dr. Wood is part of one percent of dental professionals providing the LANAP FDA cleared laser procedure for gum disease treatment. First Coast Periodontics is a practice limited to periodontics, including dental implants. To learn more about First Coast Periodontics and their dental services, please visit http://www.jacksonville-periodontist.com and call (904) 416-1436.