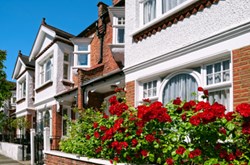 There are just as many buyers at the high-end of the property scale, who because their businesses may have gone bad, they might be getting a divorce, or have medical bills, just aren't able to get loans
(PRWEB) November 28, 2013
Ordinary people with no financial background can broker property investing solutions for buyers and sellers of high-end properties to gain financial freedom and a better work-life balance, Australian real estate authority, Rick Otton, has announced. He has shared some of his non-traditional strategies latest 'Street Smart Secrets to Real Estate Wealth' Creative Real Estate podcast.
A property authority and author, Mr Otton, teaches property investors from around the world ways to gain a foothold into the market without having to secure banking finance, or needing to inject much – if any – of their own capital.
One of his techniques involves mediating between buyers keen to buy and sellers anxious to sell, with the objective of delivering win-win solutions for all parties. During the podcast, Mr Otton said this technique was equally successful for all tiers of the property market.
"There are just as many buyers at the high-end of the property scale, who because their businesses may have gone bad, they might be getting a divorce, or have medical bills, just aren't able to get loans," he said.
How to invest in property
Trish, who appeared as a special guest on the podcast, is a Rick Otton student from the UK. The former nurse said she discovered Mr Otton's techniques during a three-day event, and has never looked back.
"Before then I'd dabbled a bit in real estate and bought myself some properties the traditional way. I've seen the highs and lows, made some money, made some big mistakes," she said.
"But I was at a point where I'd run out of cash and was unable to capitalise on the property deals coming my way because I was waiting for the bank to agree to invest.
"What I wanted were some tools to add to the toolkit. After the event, I learned about lease options from Rick and implemented them straight away."
Trish told podcast listeners that while she had started out small, she now specialised in multi-million dollar property deals using the Rick Otton system of brokering successful transactions and developing great networks.
"The construct is the same. You're looking at sellers who need some help and have tried all the traditional routes. What they need is someone who can come in with a brand new perspective and actually cares about them, rather than just wanting to get the house sold," Trish explained.
Mr Otton told listeners that his real estate property strategies were designed to be easy to use and required only persistence, a flexible mind and the willingness to learn new techniques.
To hear this, and other free podcasts from Rick Otton visit CreativeRealEstate.com.au.
About Rick Otton
Australian property investment specialist, Rick Otton, has been developing, sharing and teaching his innovative real estate strategies for 23 years. As the founder and CEO of We Buy Houses, which operates in the US, UK, Australia and New Zealand he is known for introducing cutting-edge techniques that have enabled previously disenfranchised people to get out of the rental cycle and into their own homes.
His innovative low-risk, high-reward approach to Australian real estate investing has been featured in a variety of television programs and magazines, including Today Tonight, Hot Property and Australian Property Investor. His real estate book, published in 2012, ''How To Buy A House For A Dollar', voted by Money Magazine and Dymocks Book stores as one of the Top 10 Most Popular Finance Titles for 2013.
As well as conducting free seminars, workshops and conferences in the UK and Australia, Mr Otton releases a weekly podcast on iTunes, Creative Real Estate. In these he shares examples of real transactions, and you can listen to his students share their own experiences using his strategies.
Go to CreativeRealEstate.com.au to listen to Rick's free podcasts.