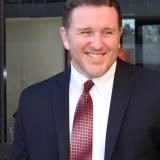 "As a Municipal Judge I have seen first hand that these cameras are nothing more than a money grab," Mike Carter, Former Municipal Judge
St Louis, MO (PRWEB) November 27, 2013
Birthday Present For Former St. Louis Red-Light Camera Judge Mike Carter
Red-Light camera expert and attorney Mike Carter says he could not have asked for a better birthday gift. He runs Traffic Law Counselor s in St. Louis Missouri and constantly fields red-light camera phone calls.
Today his old employer -- Missouri's Western District Court of Appeals -- handed down its decision in Paul Damon . . . On Behalf Of All Those Similarly Situated vs. City of Kansas City & American Traffic Solutions, Inc. (WD75363) The decision issues yet another massive blow to red-light cameras in Missouri.
"The new Appellate opinion openly questions Cities' true motives behind enacting these ordinances -- money or safety. And while there are two sides in every case, Missouri's red-light camera cases give us a peak into how difficult it is to 'fight city hall.' As a former municipal judge I have seen first hand how cameras are used as a money grab. In some cities, some elected officials go so far as to tell senior citizens that programs like their 'Meals On Wheels' food services will suffer if red-light cameras are eliminated. This is not an accident, senior citizens make up about 80 percent of the voting populations in April city elections," said Carter.
Carter said today is his birthday and while he would have simply given thanks for the decision in the spirit of Thanksgiving; he is even more blessed with such a fine present from his old bosses in Kansas City.
Carter said that "it is incumbent on me to spread the holiday cheer and stand by my promise to handle 50 red-light camera cases pro bono in the St Peters Missouri area and possibly other cities if enough St Peters citizens don't find out about the pro bono offering."
Anyone can get assistance through 45BUCKS.com and DidYouBlow.com
Release Sent by iPhone App
Mike Carter is an independent-minded citizen/lawyer that values prohibiting governments' intrusion into citizens' privacy above nearly all else. He is a former judge, real estate attorney, corporate counsel, Director at the St. Louis Board of Realtors and Senior Lecturer at the University of Missouri St. Louis. He runs 45BUCKS.com and DidYouBlow.com
He was the municipal judge in Wentzville Missouri and spearheaded the elimination of red-light cameras there. He was one of the first elected officials in Missouri to openly criticize the legality of camera ticketing.
Both as judge and through his law office he has had 100s of the tickets dismissed.
314-895-4040 contact
45BUCKS.com
Fdixon.carterlaw(at)gmail(dot)com