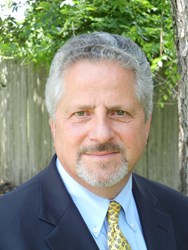 Attendee engagement is enhanced through use of outdoor environments.
Ketchikan, Alaska (PRWEB) November 26, 2013
Waterfall Group, the leader in all-inclusive sport fishing resort management, today announced Waterfall Resort Alaska was selected by well-known motivational speaker Al Bolea to host the 2014 leadership and networking conclave, Alaskan Experience Executive Leadership Retreat.
"Waterfall Resort Alaska is pleased to have been selected for this executive seminar," said Steve Cockrell, General Manger, Waterfall Resort. "We've seen great results from similarly formatted events due to their ability to couple agenda items with an outdoor experience."
"Adding an open-air component creates a level of team-building and critical thinking we don't find as prevalent in the boardroom or hotel conference room," said Al Bolea speaker and former CEO/GM of Dubai Petroleum and retired BP executive. "Through the use of indoor and outdoor meeting venues, attendees will realize an amazing absorption of leadership theories and strategies and the critical role context, messaging and storytelling have in building a solid organization."
The public seminar will be held on two occasions during the 2014 fishing season: June 14-19 and August 10-15. The event is open to V-, C- and director level executives.
Waterfall Group is the leader in all-inclusive Alaskan fishing resort management. Founded in 1982, Waterfall Group properties are known for their unique destinations, warm customer service, expert marine crew and close proximity to the best fishing in Alaska. Welcoming more Fortune 500 companies at its historic and luxury properties than any other Alaskan resort, Waterfall Group boasts an impressive return rate. http://www.WaterfallResort.com and http://www.SteamboatBay.com.
The founder and architect of Applied Leadership Seminars, Al Bolea is an executive leadership coach with clients in many industries. He is the former CEO/GM of Dubai Petroleum and a retired BP executive. His career spans 40 years including assignments in the US, UK and Middle East. He lectures at the University of Houston and is the Distinguished Visiting Professor of Leadership at the University of Alaska.
Editorial Contacts
Chuck Baird
Marketing Director
800.350.3474
chuck(at)waterfallresort(dot)com
Lynn Robinson
Senior Marketing Specialist
800.350.3474
lynn(at)waterfallresort(dot)com