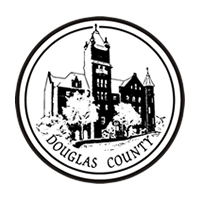 The SMARTGov training was responsive to our needs, insightfully presented, and invaluable to our small staff in transferring knowledge of current practices and processes into digital form. - Linda Finger, Interim Director, County Zoning & Codes Department
Poulsbo, WA (PRWEB) November 27, 2013
Paladin Data Systems Corporation announced Douglas County, Kansas has launched the SMARTGov software platform for its jurisdiction, Paladin's community development software that manages the full lifecycle of any permit, inspection, license, or code enforcement action for jurisdictions. Douglas County is the first SMARTGov client to go live in the state of Kansas.
Douglas County represents yet another former Black Bear PTWin to convert to SMARTGov. Paladin has implement its cloud-based technology at Douglas County to track all aspects of zoning and codes including permit issuance, inspections, code enforcement, and will implement its public portal for self-service public access in early 2014.
"We are thrilled to deploy SMARTGov at Douglas County Kansas. SMARTGov will serve a number of departments at the County in order to drive efficient services for processing permits, inspections, and code enforcement. This is a great partnership between SMARTGov and the County and I look forward to the improvements we will accomplish together," said Jon Byrd, a Paladin Sales Executive.
"We are excited about the possibilities the SmartGov software has opened up to us in improving our permitting process and in the tracking of inspections and code enforcement issues. Our staff has quickly adapted to the new software and this is attributed primarily to the coordination and attention SMARTGov's staff has put into the development process by learning, understanding, and responding to our needs. The training was responsive to our needs, insightfully presented, and invaluable to our small staff in transferring their knowledge of current practices and processes into digital form. We think the public will be equally impressed by the Public Portal when we roll it out in early 2014," Linda Finger, Interim Director, Douglas County Zoning & Codes Department.
About SMARTGov
SMARTGov is a Web-based, software application developed by Paladin Data Systems to support community development functions including permitting, planning, inspections, code enforcement, licenses, fees, parcels, contractors and many others. SMARTGov is customizable, flexible, and interactive. It alerts you of problems, manages workflow, and prioritizes your projects. It can run on your servers or in the cloud as a service, and gives both your citizens and staff access to project data on the web 24/7.
About Paladin Data Systems Corporation
Winner of numerous prestigious awards that include Top DoD Program Award, Paladin Data Systems has developed a suite of cloud-based software products serving a wide-range of government agencies in all 50 states and 6 territories. Paladin's national presence spans a diverse customer base including U.S. local governments, state departments, regional transportation agencies, and defense contractors. Paladin also provides software services such as interface development, implementation, database administration, and project management for numerous industries in both the public and private sector. For more information about Paladin Data Systems and the full suite of products available, please visit http://www.PaladinData.com.