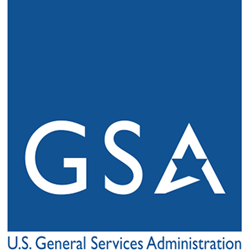 Raleigh, NC (PRWEB) November 27, 2013
Imaginovation's ambition and perseverance to achieve greatness in the market has no boundaries. They've been influenced by others including their peers and clients to become GSA schedule contract holders and have the opportunity to develop software/web applications for US Government agencies because of their limitless talent and capabilities. The GSA or Government Services Administration is a division of the federal government that oversees federal spending and allows for acquisition and management of government projects by other companies. Imaginovation has been accepted into the rigorous application process to eventually receive approval by the GSA so they can bid on various government projects.
In support of this process, Imaginovation is assisted by a GSA scheduling company to make sure they do get approved, and according to the standards of the GSA, they shouldn't have a problem to achieve the credible contract accreditation. The inspiration, push, and influence for Imaginovation to become a GSA Schedule holder is due to their knack for performance, software and web development experience, and extensive capabilities to implement large-scale projects, such as government agency assignments. As being a company of only two years old, this is very rare to even have the opportunity at such a credible certification.
A brief look at the facts, the US Government employs over 2.2 million people and has over 600 agencies. A large amount of these agencies have numerous locations and offices across the country. They own or fund all of the following areas: Department of Defense, police, railroads, bridges, airports, courthouses, municipal buildings, post offices, over 83 million acres of national parks, and over 94,000 public schools. Many in which have a need and demand for web, software, mobile, and database development services to help them work efficiently internally, and even function externally.
Technically, any company can bid on a government project if they know how and when to apply. However, companies with GSA Schedule contracts are heavily favored due to the fact that it dramatically reduces acquisition lead-time and produces increased efficiency for agencies such as Imaginovation. A GSA contract is a powerful calling card for acquiring large scale government contracts anywhere from $100,000 to $100,000,000 projects. Furthermore, purchases made with GSA schedule holders are considered to be "fully-competed on", which is an important government requirement. In 6-8 months when Imaginovation gets accepted as a GSA Schedule contract holder, they will be one of the few web development and software companies to have that certification in the Raleigh area. Visit http://www.imaginovation.net to learn more about their capabilities and service offerings.