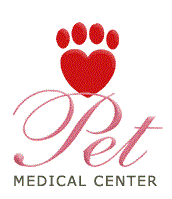 If you are going out of town this Holiday Season you will want your pet to be in a safe and comfortable facility. Pet Medical Center provides expert care in a professional, friendly, and compassionate environment.
Temecula, CA (PRWEB) November 27, 2013
Pet Medical Center's boarding facility in Temecula CA offers a safe and comfortable place for dogs and cats to stay while their owners are away on their holiday travels. Whether it's for a night, a week, or a month, Dr. Isabelle Bach of Pet Medical Center stresses the fact that pets will be in good hands at her facility.
Because the boarding facility is attached to a veterinary hospital, owners will be assured that their pets will receive expert care and attention, not only from experienced kennel assistants but also from expert vet techs and veterinarians as needed.
Dr. Bach says this is a particular comfort to owners of older pets who may already have medical issues. "We can administer the pet's medications at the correct times and in the proper dosages, and because the vet clinic is located on the same property, the veterinary staff can check on the pet as needed." This level of care is in marked contrast to your average kennel, where the decision to call a veterinarian to examine a pet is often subject to concerns about costs and convenience.
Pet Medical Center's boarding facility accepts both dogs and cats, which are housed in separate wards to prevent stress and anxiety. Dr. Bach says that even though cats are independent enough to be left at home during brief trips, she still recommends that cat owners board their pets at a licensed facility rather than leaving them to their own devices. "Young cats are especially likely to get into mischief, but any cat can potentially chew an electrical cord or cause other kinds of risks to their health and safety."
Having a neighbor check on a pet while the owner is away is a reasonably good option, but the pet may not receive the same level of attention and observation that they receive at a boarding facility. At Pet Medical Center, dogs get to have playtime three times each day, and all pets receive attention and are monitored to make sure they are eating and drinking properly while their owners are away.
Dr. Bach urges pet owners to contact Pet Medical Center now to reserve spots for their pets. "The holidays are always a busy time at pet boarding facilities," she says. "We know holiday travel can be stressful and we want you to know your pet is in good hands with our caring staff."
About Pet Medical Center
Pet Medical Center is a full-service veterinary clinic for dogs and cats providing expert care in a professional, friendly, and compassionate environment. Dr. Isabelle Bach uses state of the art diagnostics to provide individualized treatment for pets of all ages to ensure high quality of life. Preventative care as well as pet surgery, dentistry, emergency care, and pet boarding is available.
Contact Information:
Pet Medical Center
40150 Winchester Road, Suite 4
Temecula, CA 92591
(951) 676-3531
http://www.petmedicalcenter.net/