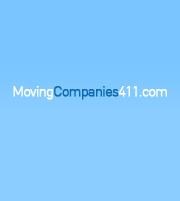 The professionals of MovingCompanies411.com work day and night to offer assistance to their customers whenever it is needed.
(PRWEB) November 28, 2013
MovingCompanies411.com is now offering a truck rental service which can be availed for a very low cost when moving to a new location. People looking for a relatively low cost moving option generally prefer renting a truck from a good company. MovingCompanies411.com has built a large network of such companies that are known to have a very good reputation in the market. There are a few companies who rent trucks to the customers and help them transport their valuable belongings. As the service is really very affordable, many people with a very restrictive budget prefer to approach such companies to rent a truck and save money.
During a recent inauguration party, one of the top officials of MovingCompanies411.com talked about the much waited option that will help customers find the companies offering a wide range of trucks. Sometimes a few good companies fail to provide a large enough vehicle to accommodate the belongings of the customers, and sometimes there are other problems that can make the whole process very unpleasant. The new search option recently added to the site of MovingCompanies411.com will now let the customers have a wide range of options when searching for moving rental trucks.
With the help of the new system of MovingCompanies411.com, customers now will be able to hire a truck during an urgent situation. Another important fact is that there will be numbers of trucks to choose from as the company has a huge network of service providers. Customers will be able to enjoy the freedom to choose the one according to their requirements. At http://www.MovingCompanies411.com customer satisfaction is given the highest priority. When renting a truck, customers need to consider many different factors. If a company is not professional enough, the people might not turn up at the very last moment, or may arrive late. That is not going to be a good experience. In order to save time and avoid any unwanted last moment problems, it's best to stick to the reliable providers with many years of experience and a good reputation in the market.
A company with a very good brand value will try to maintain its reputation and brand image by offering the best service possible. The professionals of MovingCompanies411.com work day and night to offer assistance to their customers whenever it is needed. The company has always met customers' expectations in the past and is expected to continue to do so in the future.