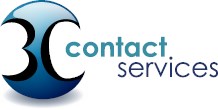 As Barton Publishing's service provider, 3C Contact Services understands that the customer service experience could be the only contact a customer ever has with a brand.
Toronto, Canada (PRWEB) November 27, 2013
3C Contact Services (3CContactServices.com), a leading global provider of cost-effective, professional call centre solutions, is pleased to congratulate Barton Publishing on being the silver winner of the 2013 Golden Bridge Award for "Best Customer Satisfaction Program of the Year."
Barton Publishing earned the prestigious silver status in the Golden Bridge Awards for its customer satisfaction program. The coveted annual Golden Bridge Awards program honours the achievements and positive contributions of organizations and individuals from every major industry worldwide. The winners were honoured during the awards dinner and presentation on September 30, 2013 in San Francisco, which was attended by the finalists, industry leaders, and judges.
"As Barton Publishing's service provider, 3C Contact Services understands that the customer service experience could be the only contact a customer ever has with a brand," says Rick Johnson, president of 3C Contact Services. "As a company's front line, it's essential to remember that excellent customer service is about creating a great first impression, listening to their needs, and exceeding their expectations. After all, it's the customer who controls the relationship, not the other way around."
In partnership with 3C Contact Services, Barton Publishing increased its customer service representation by 60%. This streamlining allowed Barton Publishing to decrease its e-mail response time from three business days to one business day.
Barton Publishing also strengthened its team with a dedicated manager of call centre operations and a human resource manager; the additions helped Barton Publishing's telephone service level averages increase to 82%. One of the most notable achievements for 2012–2013 was improving overall quality assurance scores by 25%, earning a world-class quality assurance rating.
"It's an honour to be named a winner by Golden Bridge Awards for this esteemed industry recognition, considered one of the Oscars of the business world," said Joe Barton, president and CEO at Barton Publishing. "These awards are a testament to Barton Publishing's commitment to providing high-quality customer service."
3C Contact Services provides clients from around the world with top-quality, best-of-class outsourced contact center services. Specializing in customer retention strategies, it provides state-of-the-art contact centre solutions designed to provide its clients with the greatest level of support for their customers in the following areas: Customer Service, Customer Care, Custom Political Campaigns, Financial Publishing Sales and Support, Health Publishing Sales and Support, B2B/B2C, Quality Assurance Program, Crisis Management, E-mail Management, Customer Retention, Billing Explanations, and General Assistance. Whatever a client's goals, 3C Contact Services will execute the right solution.
For more information on 3C Contact Services, and to discover how its well-trained cadre of customer support specialists can help a business consistently provide excellent services that are delivered in a timely and cost-effective manner, visit 3CContactServices.com. Contact 3C Contact Services by e-mail at sales(at)3ccontactservices(dot)com or by phone, toll-free, at 1-888-353-2335.