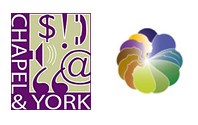 Lingfield, Surrey (PRWEB UK) 28 November 2013
Introducing Minds et Motion (MetM)
Wednesday, 4th December | 2 - 3:30 p.m. GMT
MetM is a new company which asks: "Are your clients expert in their own experiences? Are there ways for clients to be meaningfully involved in a decision-making process every step of the way?"
To answer this question, MetM and Chapel & York are offering a free webinar to help organisations support, govern, plan, fundraise, implement and evaluate projects in the most inclusive ways possible.
This webinar is designed for any English speaking organisation or group working with people who are "vulnerable or at risk" with the purpose of providing support to help people live their lives to their full potential. Organisation types include governmental, private or non-profit.
Presenters include:

Rachel Wickert - Founder & Executive Director of MetM, UK.
Claire Grauer - Anthropologist & Organisation Developer, Germany.
Kathleen Yung - Social Development Consultant, Integrate Realities, Canada.
Eric Vanbergen - Motion, Graphic & Web Designer, Wakastudio, Belgium.
David Wickert – a director of MetM & Executive Director of Chapel & York, UK.
The webinar is designed to investigate why some breakdowns in collaborations call for a broader definition of vulnerability and how it can lead to often unexpected but positively useful outcomes. It will explain MetM's aims and introduce its Spring Funds UK & USA initiative, the first step towards achieving its broader vision. It will examine why MetM is needed, when and where. Drawing on MetM's service formula, it will indicate some of the methods and tools it uses. It will also be an opportunity to introduce its staff and three of its international collaborators.
For more info check out http://www.minds-et-motion.com