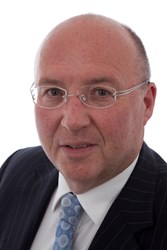 The advent of cloud computing has helped many organisations and individuals to better organise their digital infrastructures and our appointment as an approved G-Cloud supplier provides a firm foundation for our continued development as a leading provider
Newbury, United Kingdom (PRWEB UK) 29 November 2013
The appointment opens up opportunities for Q Associates to expand its operations in the public sector. The company already provides technology services to more than 350 public sector organisations, including NHS Trusts, local authorities, the police, universities and research councils.
The G-Cloud framework is part of the UK Government's 'Cloud First' initiative to make digital services more accessible to those in the public and private sectors. Through connecting departments, supporting flexibility with ICT systems and encouraging the formation of a dynamic supplier marketplace in every sector, it aims to simplify governmental processes and complex ICT systems.
The selection of Q Associates also reflects the Government's decision to include small-to-medium-size enterprises among the ranks of G-Cloud 4 suppliers.
Q Associates' founder, David Cue, comments: "The advent of cloud computing has helped many organisations and individuals to better organise their digital infrastructures and our appointment as an approved G-Cloud supplier provides a firm foundation for our continued development as a leading provider of cloud computing and other IT services to government organisations across the UK."
Q Associates was founded in 1985 as a solution for data management and IT infrastructure issues and specialises in the Infrastructure as a Service (IaaS) and Software as a Service (SaaS) fields. The company works for commercial and public sector clients across the UK, operating from four locations in London, Newcastle, Edinburgh and Newbury.