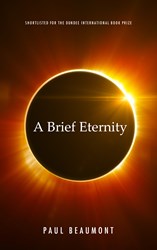 (PRWEB UK) 27 November 2013
There is currently much media coverage of the fiftieth anniversary of the death of CS Lewis, the well-known Christian, writer of children's fiction, and Oxford don.
Lewis remains, to this day, a revered figure in the church, especially in the English-speaking nations. Radio 4 chose his famous 'Screwtape Letters' as its Book of the Week (1) and a BBC4 documentary on 27th November examines the great man's life.
Lewis was a gifted story-teller and used his talent to write fiction which supported the Christian faith. One of his novels, 'The Great Divorce' (2), examines the afterlife, where believers live in happiness in Heaven while unbelievers languish in Hell. He pulls off the astonishing trick of making the reader sympathise with God's judgement, as if the Almighty has no choice but to allow the unbelievers to choose Hell for themselves rather than eternal bliss. That is, he almost pulls it off.
At long last a new novel has been written to counter-balance Lewis's myopic view of the Christian God. 'A Brief Eternity', Paul Beaumont's debut novel, examines the consequences of what would happen to mankind if Lewis and his fellow-Christians were right: if Jesus really did return to earth to 'judge the quick and the dead' (as the prayer book has it).
Needless to say, Beaumont draws a very different conclusion as to the morality of a Divine Being who judges his creatures in such merciless fashion.
Dan Barker, author of 'Godless', draws a direct comparison between the two authors, commenting, "Paul Beaumont's lucid writing – often hilarious and sometimes heart-stabbing – makes CS Lewis seem sophomoric by comparison, even (dare I say) sacrilegious in the true believer's denial of true human value."
'A Brief Eternity' (ISBN 1908675217) is available now in hardback, paperback and ebook and published by Dangerous Little Books.
ENDS
NOTES
1. BBC Radio 4 Book of The Week (http://www.bbc.co.uk/programmes/b03hng18)
2. The Great Divorce, CS Lewis (http://en.wikipedia.org/wiki/The_Great_Divorce)
REVIEW THE BOOK
To request a review copy please contact Paul Beaumont on 07860 442 717 or his publisher http://dangerouslittlebooks.com/contact.
ABOUT PAUL BEAUMONT
Paul is a witty, entertaining writer, speaker and debater. He is available to provide expert comment on religion (especially Christianity), morality, the impact of religion on politics (e.g. faith schools), secularism and many of the outrageous beliefs of the lunatic fundamentalist fringe, such as creationism, the Second Coming and the inerrancy of the Bible.
If you would like to discuss the legacy of CS Lewis with former evangelical Paul Beaumont, please contact him directly at paul(dot)beaumont(at)hotmail(dot)co(dot)uk or on 07860 442 717. https://www.facebook.com/paulbeaumontauthor.