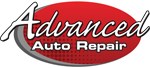 Denton, TX (PRWEB) November 27, 2013
Advanced Auto Repair's Black Friday sale will start on Friday, Nov. 29 and run through Monday, Dec. 2. The Black Friday sale will offer specials on tires and services like oil changes, battery and alternator testing and cooling system winterization.
Advanced Auto Repair will be offering a special deal on Michelin and BF Goodrich tires at $1 over our cost. Plus Michelin tires qualify for a $70 rebate on a set of four through Dec. 2. Including the rebate, that is roughly $70 below cost. Customers can also save $150 on any service over $400, $80 on any service over $200, $40 on any service over $100 and $20 on any service over $50.
Advanced Auto Repair will also be offering 50 percent off discounts on four oil changes (normally $128, now $50) and 50 percent off cooling system winterization (normally $125, now $62.50). Free battery and alternator testing is also available.
An early bird special will also be available for the first five customers on Black Friday. The first five customers will receive a complimentary set of wiper blades with any service.
In order to be flexible during the weekend of special buys, Advanced Auto Repair will be taking pre-orders and offering rain checks to those who would like to beat the rush and/or reschedule after Black Friday.
Stop into Advanced Auto Repair's at 612 Fort Worth Drive in Denton, Texas to take advantage of these deals. Give them a call at 940-382-1691 to schedule an appointment or visit http://www.advancedtireandrepair.com.
<br>About the Company:<br>Welcome to Advanced Auto Repair. They offer tires, auto repair, transmission repair and other services in the Denton, Texas area. At Advanced Auto Repair, they are committed to diagnosing and repairing even the most technologically complex vehicles with precision and provide exceptional quality repair with the shortest turnaround time possible. They handle everything from oil changes to auto AC repair and engine repair.
Their repair services include auto air conditioning repair, brake repair, engine repair, transmission, auto exhaust system, fuel injection systems, electrical computer systems, alignments, oil leaks, tires, wheel balancing,and much more. They create customized maintenance programs to fit customers' needs and keep customers' cars running well. All their repairs are backed by a generous warranty period.
There are several factors that set them apart from other auto repair facilities in Denton, Texas. They specialize in providing scheduled maintenance and service customized to the specific needs of each individual customer. They employ professional ASE Master Certified Technicians and use state-of-the-art equipment to ensure the highest standards in quality service.
In addition to quality car air conditioning repair and other auto repair and maintenance services, they offer a few value added services. They have a comfortable waiting room, complimentary drop-off and pick-up service, towing and early-morning and late-night drop off is available. They can even help with low cost rental cars if their car requires extensive repair. Call Advanced Auto Repair today at 940-382-1691.