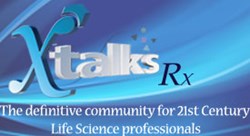 Toronto, Canada (PRWEB) December 02, 2013
Accuracy, reproducibility and predictive power are the main challenges of many diagnostic and prognostic tests. These factors are especially important for tests that involve complex sample preparation procedures and manual interpretation. Tests that fall into this category are those based on tissue, such as Her-2.
In this webinar, you will learn how Metamark Genetics developed a new prognostic test using image analysis for early stage prostate cancer based on tissue samples: ProMark. ProMark is a Multiplex Immunofluorescence application which automatically classifies tumor, and quantifies biomarker expression within each Prostate Tumor gland. Learn from Dr. Thomas Nifong, Senior Vice President of Clinical Operations at Metamark Genetics, how the challenges of accuracy and reproducibility can be overcome through workflow automation and image analysis, resulting in prognostic tests of high predictive power.
For more information on this webinar or to register, visit:
http://xtalks.com/Prognostic-Testing-with-Tissue-Image-Analysis.ashx
Xtalks, powered by Honeycomb Worldwide Inc., is a leading provider of educational webinars to the global Life Sciences community. Every year thousands of industry practitioners (from pharmaceutical & biotech companies, private & academic research institutions, healthcare centers, etc.) turn to Xtalks for access to quality content. Xtalks helps Life Science professionals stay current with industry developments, trends and regulations. Xtalks webinars also provide perspectives on key issues from top industry thought leaders and service providers.
To learn more about Xtalks visit http://xtalks.com/ContactUs.ashx
Contact:
Michelle Tran (416) 977-6555 ext 227
clientservices(at)xtalks(dot)com