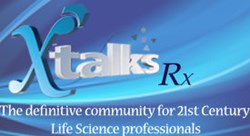 Toronto, Canada (PRWEB) December 03, 2013
Virus clearance studies are performed to ensure that the purification process has sufficient capability to remove and/or inactivate any viruses that may possibly contaminate the starting material. Selected steps are tested against a panel of viruses, including both enveloped and non-enveloped. It is typically more difficult to show viral clearance for non-enveloped viruses than enveloped viruses because of their smaller size and their relative resistance to physical-chemical inactivation. For these reasons, there is a need for an effective inactivation procedure for non-enveloped viruses.
UV-C treatment has been evaluated in the past for viral inactivation, but recent improvements in the technology have made it practical to use for the first time. Adding this step to a manufacturing process can provide an additional option for viral clearance for products where it is difficult to show adequate clearance. In addition, manufacturers planning to simplify their purification process may find this method beneficial as a means to maintain a sufficient viral clearance level with fewer purification steps.
Join esteemed speakers Dr. Katherine Bergmann, Manager of Viral Safety and Viral Clearance Services at Eurofins Lancaster Laboratories, Dr. Todd Talarico, Vice President of Manufacturing at Medicago, and Sherri Dolan, Field Marketing Manager, Virus Clearance Technologies at Sartorius Stedim North America for this informative session.
During this presentation you will learn:

Design and function of the UVivatec instrument
Effectiveness of UV-C for inactivation of a number of different viruses in different virus families
Impact of UV-C irradiation on the product
How to integrate this technology into a manufacturing process
Results from a case study detailing the use of UVC as a solution to viral inactivation when other techniques failed for a virus-like-particle vaccine.
For more information on this webinar or to register, visit: http://xtalks.com/UV-C-Treatment-Procedure-for-Viral-Inactivation.ashx.
Xtalks, powered by Honeycomb Worldwide Inc., is a leading provider of educational webinars to the global Life Sciences community. Every year thousands of industry practitioners (from pharmaceutical & biotech companies, private & academic research institutions, healthcare centers, etc.) turn to Xtalks for access to quality content. Xtalks helps Life Science professionals stay current with industry developments, trends and regulations. Xtalks webinars also provide perspectives on key issues from top industry thought leaders and service providers.
To learn more about Xtalks visit http://xtalks.com/ContactUs.ashx.
Contact:
Michelle Tran (416) 977-6555 ext 224
clientservices(at)xtalks(dot)com