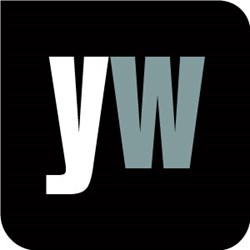 London, UK (PRWEB UK) 11 December 2013
Country singer Carrie Underwood recently revealed that she experienced weight gain when on tour after her American Idol win, toofab.com reported November 6th. The article, "Carrie Underwood Talks Dieting Secrets & Being in Love!" explained that the Jesus Take the Wheel singer opened up about her weight struggles in the upcoming December issue of Redbook magazine. The 30-year-old, who slimmed down after she appeared on Season Four of American Idol, commented, 'It was on the Idol tour [after I won]. I put on a lot of weight [during the show] because we were locked in a room all day with a craft service table. I was bored, so I was just eating. I was never overweight, but I feel better with myself now.' (http://www.toofab.com/2013/11/06/carrie-underwood-redbook-photos/)
With this in mind, Yourwellness Magazine showed readers how to stay in shape when travelling. Yourwellness Magazine noted, 'When you go travelling, on holiday or take a business trip, fitness and wellness are probably the last two things on your mind. However, while travel fitness can feel like a chore, making it part of your trip can help you to feel more vibrant and energetic, and take care of your wellbeing, so that you actually enjoy your travels. Let's be clear: I'm not saying you need to hit the hotel gym after a long day of seeing the sights; you simply need to follow a few practical, realistic options for taking care of your body when you're far from home.' (http://www.yourwellness.com/2013/11/travel-fitness-incorporate-active-ities/#sthash.ktD638Ea.dpuf)
Yourwellness Magazine gave readers four tips for staying fit when travelling:
1. Get out of the car. Park five minutes away from a destination, or walk around and explore the city.
2. Have alone time in the morning. Set twenty minutes as solo time, and use this time to go for a walk or a run.
3. Use the toilet. Whenever using the bathroom, take a few minutes and jump up and down to get that heart rate going.
4. Plan activities. Make exercise part of the day's fun, with hiking trails, sight-seeing, bowling or miniature golf.
To find out more, visit the gateway to living well at http://www.yourwellness.com.