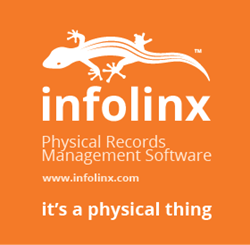 Kensington, MD (PRWEB) December 05, 2013
Infolinx System Solutions, a leading provider of enterprise physical records management software, announced the adoption of Infolinx WEB™ by the City of Langford, a bustling community nestled in the foothills of Mount Finlayson, Canada.
Critical factors in the selection of File IT and the Infolinx WEB product included vendor reputation, demonstrated level of support, and solution functionality, especially surrounding retention and the ability to accommodate the Local Government Management Association of British Columbia (LGMA) records retention requirements.
With application design provided by Jon Weston of File IT, and utilizing the extensive Infolinx security model, the roll out of the software will eventually support three different levels of access and up to 85 users. According to Stacie Barclay, Manager of Records, Information and Privacy for the City, "The customer service has been above and beyond what I anticipated which lends itself to the success we have realized so far." Together, File IT Solutions and the Infolinx WEB product have earned their role as a trusted resource to the City of Langford.
About Infolinx®
Infolinx System Solutions is a leading provider of DoD5015.2-certified enterprise physical records management software. Full life cycle records management for archives, records centers and file rooms includes integrated Enterprise Content Management, third-party warehouse integration, robust searching, online requesting, complete audit history, location reconciliation, supply item ordering, retention schedule and legal holds management, integrated RFID technology, space management with charge-back functionality, extensive reporting capability, advanced security configuration, workflow email notifications, and legacy data sharing. Available as an on-premises or cloud-based solution, Infolinx maintains clients within all major business segments and the public sector. Infolinx System Solutions Demo