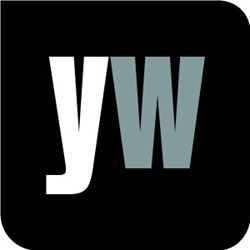 London, UK (PRWEB UK) 14 December 2013
Following a show at the Queens Theatre in Barnstaple, comedian Adam Hills took his audience bowling, the North Devon Journal reported November 19th. The article, "Australian comedian Adam Hills takes audience bowling after Barnstaple show," noted that the Last Leg presenter had organised for the whole of the audience to go to bowling prior to the show, and paid for everyone to take part. Hills commented, 'I have always loved the idea of doing something for the audience…I had to keep saying this is not a joke and then gradually they all realised it was the truth. This is what I had hoped for, but never expected. I am considering doing this after every show. To be honest it is kind of worth it.' (http://www.northdevonjournal.co.uk/Australian-comedian-Adam-Hills-takes-audience/story-20098968-detail/story.html#ixzz2lpq7O3bD)
This inspired Yourwellness Magazine to explore the benefits of bowling, as well as other odd recreational sports. According to Yourwellness Magazine, 'We all know that sport is good for us – whether it's the serious kind of sport with an atmosphere obsessed with winning or just going out for a little bit of fun with the opportunity to stay active too. And while it cannot be doubted that sport is good for us, there might actually be some benefits that you might not expect in certain sports that you may consider to be more of a hobby than a way to stay fit.' (http://www.yourwellness.com/2013/11/six-recreational-sports-odd-benefits/#sthash.Rigu1XvB.dpuf)
Yourwellness Magazine listed six sports that have unexpected benefits:
1. Social dancing. As well as improvements in cardiovascular health and stress levels, social dancing may be able to prevent dementia.
2. Bowling. This improves upper body strength and, over the course of three games, an average bowler will walk more than half a mile.
3. Walking. This expands lung capacity, enhances cardiovascular strength, strengthens and tones muscles, reduces risk of dementia and stroke and makes walkers more likely to survive breast cancer.
4. Fencing. Aside from being a good way to stay active, the quick decisions required in fencing help keep the mind healthy and fight against degenerative brain diseases.
5. Golf. Walking while carrying a heavy bag of clubs is good exercise, while the swinging of a club also helps build muscle.
6. Volleyball. It is known to improve flexibility, reflexes and hand-eye co-ordination.
To find out more, visit the gateway to living well at http://www.yourwellness.com.