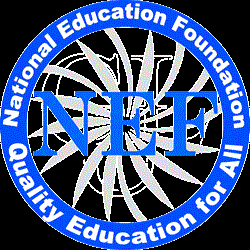 (PRWEB) November 28, 2013
Many schools are now facing increased enrollments that require additions to their current buildings or entire new buildings. Deferred maintenance combined with aging school facilities as well as construction for new buildings require financing that is beyond the scope of school budgets. To help schools, districts, and communities address these issues, the National Education Foundation has announced a nationwide effort to give $100 million in grant to help modernize school facilities and provide STEM education to up to 1 million students.
As Thanksgiving approaches, this initiative is NEF's one action that displays its philanthropic mission and will make some K-12 school Boards very happy. This initiative allows school to initiate a QZAB application for millions of dollars. Many school districts have had positive experiences working with the National Education Foundation (NEF). NEF has close to 100% success rate for completed applications since 2000! NEF is the national nonprofit leader in QZAB and STEM.
Here's what Superintendent Jay Ehler of Sidney, Nebraska has to say: "Art walked me right through the entire QZAB process and continues to answer questions as do others from NEF. We plan on using (NEF's PearsonSuccessMaker and GradPoint as well as IT/Business) software for interventions, credit recovery, homework practice and enhancement of core curriculums. We have over $1.7 million in allocation that will be used for building improvements and energy savings ideas that are much needed in our district."
"We are so thankful for our relationship with Dr. Stellar and NEF!"
QZAB stands for Qualified Zone (35% or more free/reduced lunch) Academy Bonds - NO INTEREST up to 20 year bonds. See http://www.qzab.org. Used for energy savings, QZAB can become a grant!
NEF, at the request of the US Education Department, will provide any eligible districts with the required 10% donation and instructional software solutions for to meet the required "academy" aspect of QZAB. NEF's academy partner, the acclaimed State University of New York (SUNY) will help set up a world-class STEM+ QZAB academy. During 2012-13 school year, an average student in our QZAB academies advanced one grade level in 24 learning hours, as documented by SUNY.
Contact NEF's Vice President, Dr. Stellar for additional information. NEF can complete any application BEFORE Thanksgiving. School districts can get the much needed funds for renovation, energy projects, technology and curriculum improvement pronto!
Last week an Oklahoma superintendent contacted Dr. Stellar and two days later his application was submitted for a million dollars which is a state imposed limit in Oklahoma. He said, "This is the easiest million dollars I have ever applied for and sure seems too good to be true." He will soon be thankful for his new found million dollars.
About NEF
National Education Foundation (NEF), founded in 1989 in Washington, DC area, is the national non-profit leader in bridging the academic and job skills divides through high-quality, affordable STEM+ education solutions. NEF provides total STEM+ education solutions including 6,000 top-quality Web-based differentiated learning courses, mentoring, motivational rewards, teacher stipends and teacher training to disadvantaged school districts across the nation.
Contact: Dr. Art Stellar
Vice President
Tel: 703-823-9999
Email: qzab(at)qzab(dot)org
Websites: http://www.cyberlearning.org and http://www.qzab.org