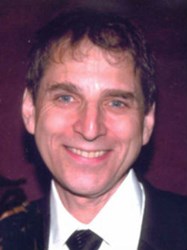 Pomona, NY (PRWEB) November 27, 2013
Throughout November, Dr. Robert Tracey is raising awareness about the link between diabetes and gum disease in recognition of Diabetes Awareness Month. Periodontal disease is more prevalent in people with diabetes, which makes preventive oral hygiene habits especially important for diabetics. Dr. Tracey can help people who already are afflicted with periodontal disease using laser gum surgery to treat the disease.
Dr. Tracey encourages all of his patients to pay attention to symptoms of periodontal disease, but diabetic patients in particular need to be vigilant. The American Diabetes Association states that people with diabetes may be less capable of fighting off bacterial infections, including periodontal disease. Studies have shown that gum disease occurs more frequently in people with diabetes than it does in the general population.
If periodontal disease progresses far enough, it can lead to a variety of health consequences. Loss of gum tissue, teeth, and even the bone that anchors the teeth can occur, and periodontal disease is a risk factor for a number of serious illnesses like heart disease. People with diabetes may see increases in blood sugar levels when they have infections, so variable blood sugar levels can be another consequence of periodontal disease. Dr. Tracey warns patients about all of these associated health complications so that they understand the importance of gum disease treatment.
Dr. Tracey is among the small group of dental professionals who are able to perform laser gum surgery. During the Laser Assisted New Attachment Procedure (LANAP), Dr. Tracey removes periodontal disease with the Periolase MVP-7, a specialized laser. The procedure does not require any cutting or suturing, and its success rate is very high. People who seek treatment early may be able to prevent more of the undesirable side effects of gum disease. People with diabetes should be especially attentive to symptoms of periodontal disease like inflammation and bleeding gums. Anyone who needs to schedule an appointment with Dr. Tracey is welcome to call his office or visit his website for more information.
About the Practice
General & Laser Assisted Dentistry (GLAD) is a general practice offering personalized dental care for Pomona, NY gum disease patients since 1982. Dr. Robert Tracey received his Bachelor of Science degree in mathematics from The City College of NY, Magna Cum Laude and Phi Beta Kappa. He attended dental school at Columbia University and graduated with honors. Dr. Tracey completed a hospital-based residency program at Bronx Municipal Hospital Center/Albert Einstein Medical Center. He is part of one percent of dental professionals providing the LANAP FDA cleared laser procedure for gum disease treatment. He has appeared on Fox5 News demonstrating laser dentistry, and he has lectured and published articles about laser dentistry. To learn more about GLAD and their dental services, visit their website at http://www.roberttraceydds.com and call 845-262-6504.