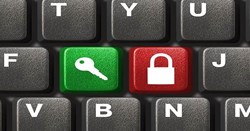 "To create a safe online environment for your child, you must learn how to work well with internet safety tools."
London, UK (PRWEB) November 28, 2013
NoBullying.com releases today the Online Safety10 Best Tips Guide.
The article contains information from technology experts directed to parents to help them keep the children safe online.
The tips include keeping the PC/Laptop safe from Malware, downloading free software to drive by downloads. It also instructs users to carefully read the privacy policies of websites and to watch out for chatting with strangers and giving out passwords even to friends/partners.
Macartan Mulligan, Co-Founder of NoBullying.com, said, "To create a safe online environment for your child, you must learn how to work well with internet safety tools." He adds "This guide can help out parents who aren't tech-savvy to achieve the maximum level of internet safety."
He adds, "The settings on your pc and browser can be your best friend or your worst enemy, it all boils down to taking the time to understanding the computer related lingo and use it to your advantage."
He added that parents and teachers should make a point to educate the younger generations about the sad outcome of bullying online and off line. According to Mulligan, it is quite imperative to press for more firm laws condemning all acts of bullying, cyber bullying and harassment.
NoBullying.com features many pages dedicated to parents, teens, teachers, health professionals as well as posts related to cyber safety and the latest news about law making concerning curbing Bullying worldwide as well as inspirational Bullying Poems and Bullying Quotes.
The website makes a habit of updating its bullying statistics and cyber bullying statistics regularly because it is essential to understand how widespread the bullying epidemic is.
He also added that anyone suffering from bullying in any form or way can always reach out to the team of NoBullying and they will be given advice on how to stand up to bullying or protect themselves online.
The founders of the website hope that viewers can truly learn about bullying definition as well as school bullying and workplace bullying and put a serious effort to making it stop by education and caution and not by violence. NoBullying.com is not a mere website but an actual movement against bullying.