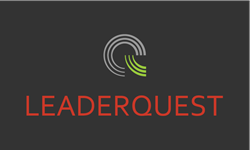 Dallas, TX (PRWEB) November 29, 2013
SLI provides instructor-led training programs and courses, specializing in Cisco technology, earning the title of Cisco Learning Partner of the Year 2013. LeaderQuest and SLI have worked together extensively in the Colorado market to complement each other's training and delivery capabilities. With LeaderQuest's recent physical expansion into Dallas, TX, the alliance between these two providers enables greater individual and enterprise training capabilities, and positions both companies for growth.
LeaderQuest's offering of Guaranteed-to-Run (GTR) Cisco training in Dallas, leverages SLI's award winning High-Definition Instructor-Led Training System (HD-ILT) to deliver training to clients at LeaderQuest's newest training center that opened this month in the Las Colinas area.
HD-ILT from SLI is the world's first distance training system utilizing state-of-the-art, life-size high definition video & audio combined with patented remote lab access. This unique combination provides students with the same experience as if they were actually in the classroom with the instructor. SLI was awarded Cisco's 2009 Innovation Learning Partner of the Year for their revolutionary accomplishments in providing training via their HD-ILT solution.
"This partnership came together at the perfect time for LeaderQuest," says Tim Kalil, Texas Regional Director of Career Training Services. "Being able to offer a full lineup of GTR Cisco classes at our new facility in Dallas from the 2013 US Cisco Learning Partner of the Year is extremely valuable. This collaboration means positive growth and opportunity for both companies. What we can do now with this partnership is immeasurable. We are excited about this collaboration."
About LeaderQuest
Headquartered in Denver, Colorado, with regional facilities in Colorado Springs, Colorado, and Dallas Texas, LeaderQuest is a proven leader in learning and career training solutions. LeaderQuest has trained thousands of IT and business professionals since its inception in 2001 and leverages a range of capabilities in delivering its solutions including hands-on courses, intensive training, engaged mentorships, and tens of thousands of online learning resources. All of this is delivered by a team of technology and business experts bringing results-oriented solutions to individuals, enterprises, and government clients. http://www.leaderquestonline.com
About Sunset Learning Institute
Sunset Learning Institute exists to provide world-class IT training by delivering exceptional experiences to our customers. Our goal is to help clients optimize their Cisco hardware investment through a consultative approach that allows us to deliver the highest quality advanced training in the marketplace, whether it is an "out-of-the-box" training or a customized solution to meet their needs. http://www.sunsetlearning.com
###