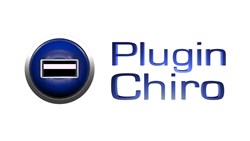 Online Video 2 Grow Your Practice
Sydney, Australia (PRWEB) November 29, 2013
PluginChiro.com has announced the launch of a new website to help chiropractors market their services and communicate with patients in an effective manner. The service consists of videos and reports. Members of the program are supplied with educational videos they can share with patients, which cover topics such as neck pain, headaches, arthritis, fatigue, sciatica, scoliosis, slipped discs, and more.
Customers can purchase individual videos and reports, for as little as $2.50 per month. They can browse a gallery of videos, which can be customized for their practice and its location, website, and contact number. Personalized videos are delivered within 24-48 hours.
Even if a standard video doesn't cover the condition the specific chiropractor requires, one can be built from scratch. Client videos are uploaded to the Plugin Chiro Video Library YouTube channel. From there, one can embed the HTML code on their website or share the video on a social media site. These high-resolution videos can help inform patients as well as improve Google rankings, increase website traffic, and increase patient flow.
The Plugin Chiro website provides easy access to this service. It includes an informational video on the program and visitors can fill out the simple online form to access the service. In addition, the site's blog provides information on email marketing, where to find royalty free graphics, and using YouTube for marketing.
To see the new website and learn more about the Plugin Chiro service, go to http://www.pluginchiro.com.
About Plugin Chiro
Plugin Chiro is run by Dr. Grant Bond, a Chiropractor and marketing professional. He has run five clinics in Sydney and the South Coast, and graduated with a Masters of Chiropractic from Macquarie University in 1994. The company produces high resolution online videos customized to each chiropractor's needs so they can market their services on the web and communicate better with patients.