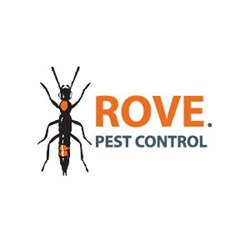 It breaks our heart to see people (especially young children) suffering day in and day out without any hope of being freed from the burden.
Minneapolis, MN (PRWEB) November 29, 2013
Rove Pest Control takes part in "Taking the Bite out of the Holidays," charitable bed bug program in the Minneapolis area.
Taking the Bite out of the Holidays is a nationwide program sponsored by Bed Bug Central, an authoritative source on bed bugs and their treatment. The program offers relief to the many families plagued by bed bugs who may be facing the decision to have a festive holiday season or good night's sleep.
Rove Pest Control, a local Minneapolis pest control company, chose to take part in this needed effort. A spokesperson for Rove, Ryan Amen stated, "We believe in giving back to the community, and this program offers relief to those in need. Many people aren't aware of the trauma a bed bug infestation can cause. For the elderly and others who struggle to make ends meet, this could be the best gift they receive during the holidays."
The program is available to anyone in financial need and can apply to single-family homes, apartments, shelters, and even nursing homes. The goal is to treat as many homes as possible during the first two weeks of December.
Anyone interested in participating in this program or if you wish to recommend someone, please write a letter to "Beddy Bed Bug" in 300 words or less why you or someone you know needs to be a part of this program. Please include your contact information and address.
You can submit your letter via mail or online:
1. Via mail: "Beddy Bed Bug", 351 Lawrence Station Road, Lawrenceville, NJ 08648
2. Online Form: http://www.bedbugcentral.com/taking-bite-out-holidays/submission
3. Email: beddy(at)bedbugcentral(dot)com
4. Twitter: Send a Tweet to BedBug Central
Rove Pest Control is located in Minneapolis, Minnesota. Much of their business focuses on beg bug elimination. This is their first year participating in Taking the Bite out of the Holidays. They encourage anyone who knows a family or individual who needs this service to sign them up with the above information.